Price Chopper and Market 32 Pharmacy
Enjoy the convenience of having your prescriptions
filled while you shop for groceries.
We make it easy to fill and pick up your prescriptions with our pharmacy services.
Need a COVID-19 test?
We carry Rapid OTC tests, which are available at the Pharmacy counter!
We have the tools you need to help manage your medications! Our pharmacies are complete health and wellness destinations where caring health professionals are ready to answer your health and medication related questions and provide personalized immunization recommendations. 
We can help you save money on prescriptions, over-the-counter medications, and foods to make it easy to eat well.
COVID-19 Vaccinations & Testing
The new Bivalent COVID-19 boosters have been approved and are available in many of our pharmacies.
Sign up for your appointment using the link to our scheduler below.
COVID-19 Vaccine information
Get your COVID-19 Vaccine at our Pharmacies.
Moderna and Pfizer
Appointments preferred.
(Our Pharmacies vaccinate those that are 12 years of age and older)
COVID-19 Testing
COVID-19 Testing available in our Pharmacies
Rapid OTC Antigen, and Observed PCR through the
drive-thru in select pharmacies*
*Funding for the COVID-19 testing program will end after 6/30/22 and therefore this service will only be available in our Market Bistro
and Altamont Avenue pharmacies.
Rapid COVID-19 antigen tests are available for purchase in all of our pharmacies.
Schedule Your Immunizations
Schedule your COVID-19, pneumonia, and shingles vaccinations.
Appointments are preferred.
We Have The Tools You Need To Manage Your Meds!
Speak with our Pharmacy Team on how to coordinate your medication fills and never miss a dose.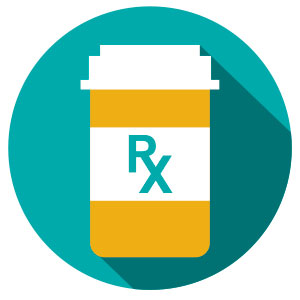 Courtesy Refills
Never miss a prescription. Sign up for our courtesy refill program and have your prescriptions filled automatically. You will receive a call or text (your choice!) when prescriptions are ready to pick up. It's that easy!
Mobile Text Alerts
Know when your prescriptions have been filled and are ready to pick up with texting notifications. Plus, receive important text alerts about questions or concerns the Pharmacist may have about your prescription.
Pharmacies not available in all Market 32 and Price Chopper stores.

Get to know your
pharmacist & medicine
It is easy to transfer your prescription, stop by or call your local pharmacy with your prescription bottle and we will take care of the rest.
Visit your pharmacy today to get helpful information on transferring medications
Medicare can be confusing.  We want to help by offering this free service.
Resources to help you manage and live with   high blood pressure.
Nutrition, Health & Wellness
Health & wellness is better managed through a balanced nutrition plan.
Take our survey (it takes less than 2 minutes).
Content on this website is for general information purposes only, and is not intended or implied to be a substitute for professional medical advice. Always seek the advice of your physician or other qualified health provider prior to starting any new treatment or with questions regarding a medical condition.