Our products and services don't ensure our success – our people do!
We employ deli managers, graphic designers, truck drivers, cashiers, marketing gurus, meat cutters, lawyers, selectors, engineers and more – each bringing their individual talents and experience to the table.
Free thinking and lively exchanges of ideas are encouraged which make us a successful, more cohesive company. We do procure the best quality products and take pride in our world class service but none of that would make a difference without the people who deliver it.
If you want to ignite your passions and share your talents while building a career that will enable you to support yourself and your family – Price Chopper/Market 32 a great place to do it!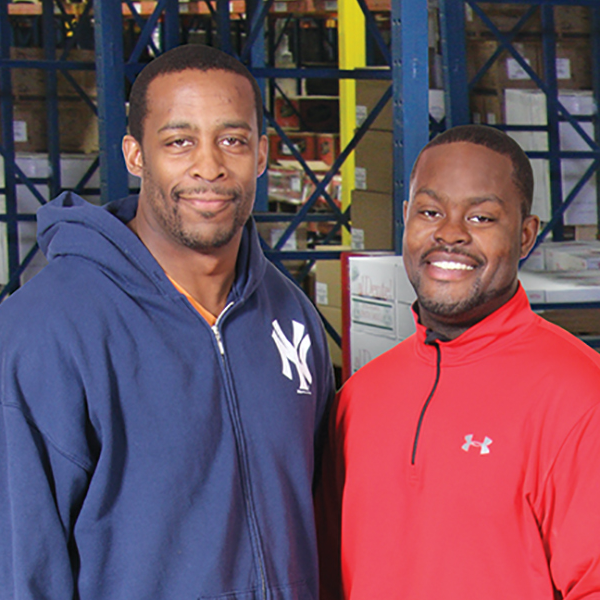 Diversity, Equity & Inclusion
We have recognized the value of diversity since it was just known as the right thing to do.
Our teammates look like the families that shop here, speak the languages of the communities we serve and our stores stock the flavors of our neighborhoods. Our diverse workforce has created an inclusive culture where innovation is celebrated, new ideas are encouraged and where everyone has equal opportunity to contribute, communicate and cultivate a career.
Development Opportunities
Retail Management Academy
"The RMA provided me with the skills needed to run a successful store.  The in depth training of each department that I received enabled me to have a great understanding of every position in the  building. 
The RMA also gave me lasting friendships and mentors for the rest of my life.".
– Amanda Terrencio |  Zone Director, Zone 8
Price Chopper/Market 32 is recognized as a community partner. As such, we encourage volunteerism, have been awarded for hiring those with disabilities, operate environmentally conservative facilities, support wellness at work and donate to many charitable organizations. We are one of the first places our customers turn to for help when crisis hits communities – and always step up when one of our own is in need. Together we are changing the world one teammate and one community at a time
When you work at Price Chopper/Market 32 - you take care of business and we are committed to taking care of you.
Whether that means offering tuition reimbursement and scholarships for continuing education, providing specialized training and career advancement programs or helping with retirement by offering 401(k) and pension plans – we will support not only your needs – but your dreams.
We also offer a teammate wellness program, your birthday off, internal job fairs, the opportunity to buy additional vacation time and flexible schedules that deliver the all-important Work/Life balance.
Price Chopper/Market 32 employs nearly 20,000 teammates in New York, Vermont, Pennsylvania, Massachusetts, Connecticut and New Hampshire. With over 130 stores, we are the largest employer in many of our operating areas and are able to offer relocation opportunities, benefits and bonuses for those looking to expand their horizons. We also offer Teammate Referral programs where teammates can earn a Finder's Fee for connecting us with qualified candidates.
There is more than meets the eye beyond the shelves!
We employ cabinet makers, customer service managers, floral designers, cake decorators, analysts, mechanics, merchandisers and accountants. With positions in retail, transportation and administration – there is something for everyone ready to share their enthusiasm and talents!
Price Chopper/Market 32 Careers