Written by Jane Golub Director In-Store Marketing Programs February 3, 2019
Are you ready for even more delicious fun? Made with real dried fruit, Skippy PB Fruit Bites come in two varieties:  strawberry flavored dried cranberry and dried grape –providing the classic taste of peanut butter and jelly in one bite. This is the perfect snack for any peanut butter lover on the go! Find these perfectly-sized resealable pouches in the Peanut Butter aisle. January 13, 2018 What's easier than peanut butter and jelly?  PB&J that is already made! Real Skippy Peanut Butter meets Grape Jelly in wholesome bakery white (or whole grain) bread.  Each serving contains 7 grams of protein and is made without high fructose corn syrup. Toss Skippy Frozen PB&J Minis in your lunch bag, or warm them up – they are the perfect new
on-the-go
snack! Look for Skippy Frozen PB & J Minis in the Frozen Food aisle.
How Peanut Butter Met Jelly
Ellie Wilson, MS, RDN, CDN
April 2nd is National Peanut Butter and Jelly Sandwich Day! The peanut butter and jelly sandwich is a lunchbox icon, enjoyed by generations. Just as iconic are two of the brands America has grown up with – Skippy Peanut Butter, and Welch's Concord Grape Jelly. How they got together went something like this…
1894 – Peanut butter was invented, but it is oily and hard to transport
1918 – Welch's "Grapelade" (jam) is introduced, and added to U.S. soldiers rations
1922 – Joseph Rosefield invents processing to keep ground peanuts and peanut oil blended
1923 – Welch's brings their famous Concord Grape Jelly to market
1932 – Joseph Rosefield starts his own company, Skippy Peanut Butter
Timing was key – a few years later, World War II and American soldiers marched across nations. Shelf stable, high protein Skippy Peanut Butter and delicious Welch's Concord Grape Jelly sandwiches went with them. After the war, returning soldiers shared their love for this dynamic duo with friends and family, and the rest is PBJ history. This uniquely American meal maker has the right stuff to be a go-to staple:
Taste and texture: sweet, salty, creamy, crunchy – something for everyone
Thrifty and practical – budget friendly and quick to make
Comfort food – PBJ sandwiches are easy to enjoy, every day or once in a while
Food safety – no cooler required, PBJ sandwiches are good travelers
What's the right way to cut a PB&J sandwich?
There's always some energetic debate about the right way to cut a sandwich, and since today is PB&J Sandwich Day, we're putting the debate front and center! Visit our Facebook page today to vote on your favorite PB&J cut and join in on the sandwich cutting conversation!
Sponsored by: Post, Skippy and Thomas'
What does your little one want to be when they grow up?  Whether it's a doctor, teacher or firefighter, we want to know!  Enter our Back to School Photo Contest by emailing a photo of your child with a caption of what they want to be when they grow up to
[email protected]
.  We'll display the photos on our
Facebook
page and three lucky winners will be chosen at random to receive awesome back to school prizes courtesy of our contest sponsors, Skippy Peanut Butter, Post Cereal and Thomas' English Muffins!  One winner will receive an iPad 2 and the additional winners will each receive a $400 Apple Gift Card for their child's back to school needs. We know that breakfast is the most important meal of the day and it can help kick start your child's school day.  Our three Back to School sponsors each have essential breakfast items which your kids are sure to love! Since 1895,
Post
has brought quality foods to the breakfast table.  Some of our favorite Post cereals are Honey Bunches of Oats, Pebbles, and Raisin
Bran!  Post is dedicated to health and wellness, offering families a variety of cereal choices to meet their nutritional needs from whole grain and fiber to lower sugar offerings.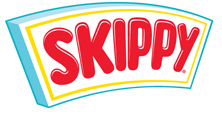 Whether you're family enjoys Creamy Peanut Butter or Crunchy Peanut Butter,
Skippy
is a timeless favorite for PB&Js.  Skippy is made from only the freshest peanuts, and packed with the great peanutty taste you love!
Thomas'
English Muffins have the original "Nooks & Crannies" which make every morning better.  Not only does Thomas' offer the classics, but their soft, delicious bagels are another breakfast treat your kids can easily grab before they head off to school.
A good breakfast gives children the energy they need to do their best and ultimately work towards what they want to be when they're grown up!  Don't forget to enter out contest by September 14
th
for your chance to win an iPad 2 or Apple gift certificate for your child! Read official contest rules 
here
.
What is your family's favorite food pairing?  Is it peanut butter & jelly, spaghetti & meatballs or something completely unique?  Share it with us below and on our
Facebook page 
for your chance to win a $400 Price Chopper gift card! Unilever has many brands that provide meal solutions to help you and your family enjoy your favorite food pairings that are both tasty and nutritious! Skippy Natural is a great tasting, 100% natural peanut butter spread your kids will love! There's no need to stir, no oily mess, and no preservatives, artificial flavors or colors which makes it an excellent lunchtime addition! Pair it with your favorite jelly or enjoy it on its own. Ragú pasta sauce is made with 100% California tomatoes, simmered to perfection for a great tasting smooth sauce!  We all know there's nothing as comforting as a nice plate of spaghetti and meatballs! Price Chopper and Unilever want to make sure that you and your family get to enjoy your favorite
food pairings, whether it's PB&J, spaghetti & meatballs or something else! That's why one lucky grand prize winner will be selected to receive a $400 Price Chopper gift card and three runner ups will each receive a $200 Price Chopper gift card! To be entered into the contest, comment below AND on our
Facebook page
telling us what your family's favorite food pairings are! Leave your comments by Monday, October 8
th
2012 to be entered to win. Read official rules
here.