by Maureen Murphy, Manager of Consumer Trends, Nutrition and Lifestyles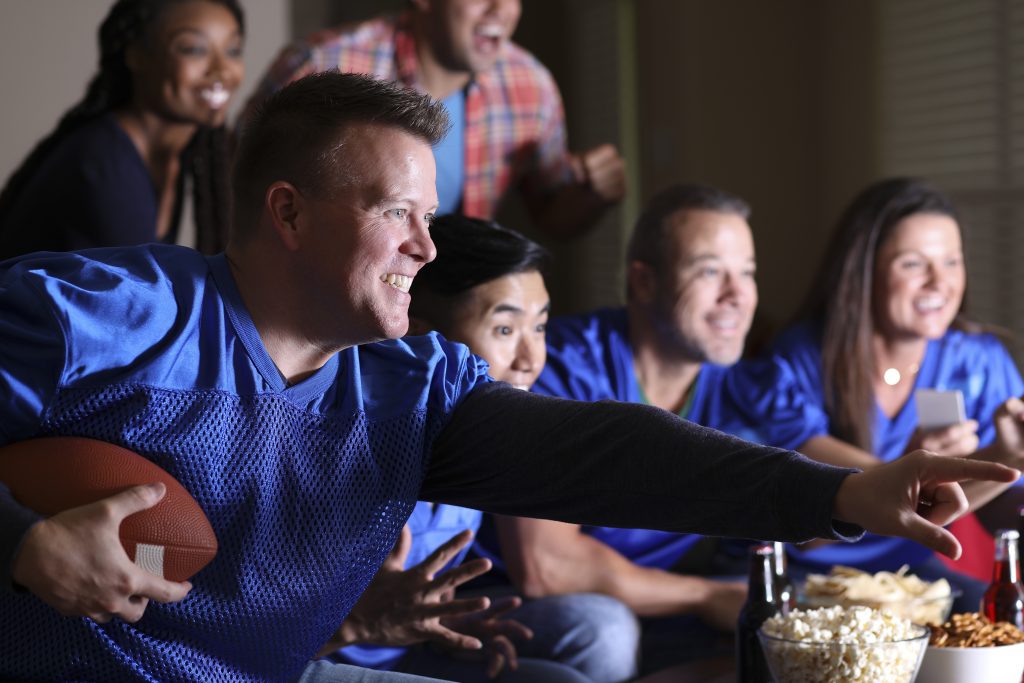 The finale of the NFL season for many is all about the game, but for others who celebrate this annual sporting event, the focus is on friends, food and fun. Super Bowl Sunday is the second-largest food "holiday" in the United States, second only to Thanksgiving.  It's believed that football fans consume about a day's worth of calories during the game, so it's easy to see how good-intentioned New Year's resolutions to eat better get derailed by noshing on chips and dip, pizza, chili and chicken wings. Whether you're the host or a guest bringing a dish, you can create lighter versions of traditional favorites for all to enjoy without sacrificing taste for better nutrition. Below are some simple tweaks to help, and since no big game party would be complete without chicken wings, you'll score below with a delicious alternative!
Pass up the potato chips and still get that satisfying crunch with veggies or baked pita chips
Dip into guacamole or hummus for nutritious flavor
Add nonfat (or lowfat) yogurt, cream cheese and mayo to dips, spreads and desserts rather than their higher fat counterparts
Go for baked and forget the fried
Top pizza with extra veggies instead of meat and go light on the cheese or change it up with a cauliflower crust
Order/make sub sandwiches with lots of veggies and lean deli meats like turkey, hold the mayo and top with tapenade or a drizzle of olive oil
Warm up with chili loaded with fiber not meat
Rethink your drinks – offer fruit-infused water, seltzer or diet soda for guests to sip on instead of higher calorie and sugary beverages like alcohol, soda or juice
Written by Jane Golub Director In-Store Marketing Programs May 20, 2018
SIMPLY SURIMI
Simply Surimi Seafood Sticks are a great-tasting new seafood product that are best described as the natural evolution of imitation crab products. Made from high quality wild and sustainable Alaska Pollock and just eight other natural ingredients. Simply Surimi is certified gluten-free by Beyond Celiac and certified heart healthy by the American Heart Association and recently verified by the Non-GMO Project.
The Seafood Sticks are also an excellent source of protein with 10g per serving.  Packaged in a single serving 3.7-ounce size, Seafood Sticks are a wholesome and hearty snack that are perfect for active kids, fitness enthusiasts and anyone trying to maintain a healthy lifestyle. Enjoy Simply Surimi plain right out of the bag or dipped in cocktail sauce or with your favorite dressing. Look for Simply Surimi in the Refrigerated Seafood Case.