Written by Sara Lilkas, Marketing Intern
Bags2Riches is back! Bigger and better than ever, this year's game will have more instant winners with chances to win $10,000 in CASH, free groceries for a year and more! Instant win prizes are in addition to the staggering guaranteed $250,000 CASH Grand Prize! The Bags2Riches 2016 Giveaway
[1]
features three ways to play and more than $8,000,000 in prizes and discounts available to be won! You could be well on your way to turning your bags into riches simply by shopping at Price Chopper, Market 32, or Market Bistro stores! In addition to this year's amazing $250,000 Grand Prize, you could be one of two guaranteed 2016 Ford Titanium Escape winners, or a $20,000 shopping spree winner! (And that's only listing a few of the prizes included in the Bags2Riches 2016 Giveaway!) Now are you picturing what you would do with $250,000 in cash? Well to become our 2016 grand prize winner here's what you need to do:
Go to your local Price Chopper, Market 32, or Market Bistro location
Pick up your game board to keep track of your collect to win stickers
Start shopping and earn game tickets!
Now how do you earn tickets? Just like in last year's Bags2Riches Giveaway, for every $25.00
[2]
you spend using your AdvantEdge Card at any Price Chopper, Market 32, or Market Bistro location you will receive 1 game ticket (up to 12 tickets per shopping trip!) Inside each ticket you will find three stickers to play the collect to win game and a possible chance for an instant win, or a PIN to be submitted online at
bags2riches.com.
Online sweepstakes prizes include $10,000 in CASH, free gas for a year and more, so make sure you enter every pin you receive! Once you have collected all the stickers for one prize there are a couple things you need to do. The first is celebrate accordingly (you just won an awesome prize YAY!), second go the to the Guest Service desk at your local Price Chopper, Market 32, or Market Bistro store and ask for a collect to win submission kit, then follow the instructions and submit your claim for verification. Wait there's more! Don't throw away your duplicate stickers!!!! Any duplicates you have can be submitted as part of the Double Up Sweepstakes for an additional chance to win. Submit any ten duplicate tickets by following the instructions on the game board for your chance to win one of three great prizes worth $5,000! Will you turn your bags into riches this year? There's only one way to find out! Tickets can be earned through March 19
th
, so what are you waiting for? Start playing today for your chance to turn your bags into riches!
[1] Please see Official Rules in store or at bags2riches.com for complete game details, prizes available, odds of winning, how to claim prizes. Sponsored by the Golub Corporation.
[2] $25.00 is after the deduction of AdvantEdge savings and coupons, excludes alcoholic beverages, tobacco products, gift cards, prescriptions, stamps, lottery tickets, Tickets to Go, ski tickets, tax, bottle deposits, and all telecom products and services. Other exclusions may apply
Sponsored by: Post, Skippy and Thomas'
What does your little one want to be when they grow up?  Whether it's a doctor, teacher or firefighter, we want to know!  Enter our Back to School Photo Contest by emailing a photo of your child with a caption of what they want to be when they grow up to
[email protected]
.  We'll display the photos on our
Facebook
page and three lucky winners will be chosen at random to receive awesome back to school prizes courtesy of our contest sponsors, Skippy Peanut Butter, Post Cereal and Thomas' English Muffins!  One winner will receive an iPad 2 and the additional winners will each receive a $400 Apple Gift Card for their child's back to school needs. We know that breakfast is the most important meal of the day and it can help kick start your child's school day.  Our three Back to School sponsors each have essential breakfast items which your kids are sure to love! Since 1895,
Post
has brought quality foods to the breakfast table.  Some of our favorite Post cereals are Honey Bunches of Oats, Pebbles, and Raisin
Bran!  Post is dedicated to health and wellness, offering families a variety of cereal choices to meet their nutritional needs from whole grain and fiber to lower sugar offerings.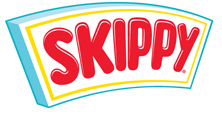 Whether you're family enjoys Creamy Peanut Butter or Crunchy Peanut Butter,
Skippy
is a timeless favorite for PB&Js.  Skippy is made from only the freshest peanuts, and packed with the great peanutty taste you love!
Thomas'
English Muffins have the original "Nooks & Crannies" which make every morning better.  Not only does Thomas' offer the classics, but their soft, delicious bagels are another breakfast treat your kids can easily grab before they head off to school.
A good breakfast gives children the energy they need to do their best and ultimately work towards what they want to be when they're grown up!  Don't forget to enter out contest by September 14
th
for your chance to win an iPad 2 or Apple gift certificate for your child! Read official contest rules 
here
.
Is your pet an adorable all-star? Do you love to show all your friends and family fantastic photos of your furry friend? We want to see them! Not only do we love photos of your furry friends, but we also love giving away gift cards! For a chance to win a $100 Price Chopper gift card, enter a photo your dog or cat! This Price Chopper gift card is courtesy of
Rachael Ray Nutrish
.  Working with a team of pet nutrition experts, Rachael Ray created Nutrish Super Premium Food and Treats for dogs!  Made with simple, natural ingredients, Nutrish contains no by-products, artificial flavors or artificial preservatives.  To learn more about Rachael Ray Nutrish and their products, click on the photo below to visit their website!
But wait…there's more! We love your pets so much that we're adding another prize into the mix! Along with a $100 Price Chopper gift card, you could also win a chance for your pet to appear on Price Chopper's "Paws for a Cause" in store promotional materials! Our "Paws for a Cause" is an annual pet food and supply drive run in our stores and if your pet wins, their photo will be included on in-store signs promoting "Paws for a Cause"!  Your dog or cat will become an instant celebrity!  This year's "Paws for a Cause" drive will be taking place from April 7
th
to the 21
st
2013. To enter our All-Star Pet Photo Contest, send us a photo of your cat or dog to
[email protected]
by February 24
th
2013 to enter! One dog and one cat winner will be randomly selected. Limit one entry per pet owner, please. Read officials can be read
here
. Have a question about this contest? Please email
[email protected]
! Also, don't forget to join our
Pet Club
for helpful articles and great coupons each month!
The Lake Placid Holiday Village Stroll Committee and Price Chopper are happy to announce that we are giving away two Family Weekends to the Lake Placid Holiday Village Stroll!  Lake Placid will be hosting this year's Fifth Annual Holiday Village Stroll December 7
th
-9
th
, 2012.  This destination village is known for its majestic mountain setting and for hosting two Olympic Games.  Two lucky families will be chosen to stay in Lake Placid and enjoy the endless activities, nightlife, shopping, dining, and entertainment throughout this special weekend.  We are asking you to nominate a family you know who could really use a special weekend getaway. Tell us why this family is in need by posting on our facebook page and commenting on our blog below.  As a special thank you from Price Chopper, the nominator of each winning family will also receive a $100 Price Chopper gift card! Entries must be submitted by Tuesday, November 13th at 5:00pm.  Please post your entry both on our Facebook Page and on our Blog to be qualified. Some of the highlights of the  weekend include:
Holiday skating party with free skate rentals
Children's holiday crafts at High Peaks resort
Holiday gift wrapping and wine tasting
Story time at the Mirror Lake Inn
Yule Log Hunt at High Peaks resort
Mids Park Holiday Celebration with a tree lighting and Santa
Santa's Arrival in Mids Park
Gingerbread House at Generations
Free Matinee Viewing of Polar Express
One family will win a two night stay at the

High Peaks Resort

in Lake Placid with breakfast each morning in the Dancing Bears Resturant.  This package is valid for the Holiday Village Stroll Weekend (December 7th-9th, 2012).  Make sure to like the High Peaks Resort on

Facebook

!
A second family will be chosen for a two night stay at the
Golden Arrow Lakeside Resort
in Lake Placid.  A special welcome bag will be provided upon arrival.  The Golden Arrow is the only U.S. resort to receive the Audubon 5 Leaf rating (the highest possible) for their eco-friendly practices.  This prize may be redeemed for the Holiday Village Stroll Weekend (December 7
th
-9
th
, 2012).  Learn more about the Golden Arrow Resort on their
Facebook Page
! "Like" the
Lake Placid Holiday Village Stroll Facebook Page
to learn more about the weekend events.
Please view the Lake Placid Holiday Village Stroll Weekend Giveaway Contest Official Rules Here
.  Contest package awarded to each family is at the discretion of the Lake Placid Holiday Village Stroll Committee.  We cannot accomodate any special requests or changes. What is your family's favorite game to play together?
It's hard sometimes to spend as much time as we'd like with our families. That's why it's so important to make the time that you do spend together even more special. Nestlé's Nesquik wants to treat your family to a movie night!
Nesquik
offers quick and easy ways to complement the natural nutrition of milk and make irresistibly delicious drinks that kids will ask for every time.  Comment on our blog below AND our
Facebook page
telling us what game you LOVE to enjoy with your family! Four lucky winners will receive a $50 Regal Cinemas gift card to see Disney's
Wreck It Ralph
! This contest runs from Thursday, November 1-Monday, November 5. This contest will end at 5:00 PM on Monday, November 5.  Winners will be chosen on Tuesday, November 6, 2012. Read official rules
here
.
What are you dressing your furry friend up as this Halloween?  Send in your pet photos to our Halloween Pet Photo Contest sponsored by Nestle Purina for a chance to win 1 of 2 $100 Price Chopper gift cards.  All participants will receive an exclusive offer through email to treat their pet to something delicious- $1 off any 2 Friskies or Beggin Strips treats.  If you're looking for more exclusive pet offers,
join our Pet Club
for monthly email newsletters fill with great articles and coupons! Email your photos to
[email protected]
by Friday, November 2nd to be entered!  We will choose one dog winner and one cat winner to each recieve a $100 Price Chopper gift card.  Read official rules
here
. Would you like a movie date with James Bond?  Enter our trivia contest to win tickets to the newest Bond film,
Skyfall
!
Price Chopper and Heineken are partnering up once again to give 25 lucky fans a pair of tickets to see the newest installment of the James Bond 007 saga,
Skyfall
, at Crossgates Regal Cinemas 18 on November 7
th
, two days before opening night!  If you think you're a Bond braniac, enter our trivia contest for a chance to win a pair of tickets to the premiere!  We will be posting James Bond trivia questions on our Facebook page today, tomorrow and Wednesday.  Post your answers on our wall and email them to
[email protected]
for your chance to win!  We will randomly select 25 people who answer all 3 questions correctly to go to the premiere.  All submissions must be received by 5:00pm EST on October 24
th
, 2012. Good luck! Read official contest rules
here
.
What toppings are on your favorite pizza?  Did you know that sausage is the #1 pizza topper?  We want to see your homemade pizza creations!  Send us a picture of your pizza with a short description of your pizza's toppings for a chance to win an epitourean.com culinary trip for 2 brought to you by Johnsonville Italian Sausage!  Email your photos to [email protected] by October 19th for your chance to win, one second prize winner will receive a Big Green Egg Grill Package.
Check out
epitourean.com
for a list of domestic culinary getaways that the grand prize winner will be able to choose from!    Airfare will also be included to the culinary getaway of the winner's choice.   Read official contest rules
here
.  Check out the blog below brought to you by Johnsonville Italian Sausage on how to turn pizza making with your kids into a learning experience for all ages!
Turn Your Kitchen Into A Classroom By Making Pizza With Your Kids
By Johnsonville Italian Sausage
Everyone knows that kids love pizza. And what's not to love? In addition to the gooey, melty cheese kids can't resist, pizza provides them the ability to personalize their pie with all sorts of toppings – just the way they like it. Now Johnsonville® and Price Chopper want you to make your kids' night by making pizza with them at home. Not only will the finished product satisfy their little stomachs (and yours too), the time spent preparing your masterpiece will double as an educational opportunity. The kitchen is a unique setting to teach kids all sorts of things including counting, fractions, measurements, reading, following directions, etc. Depending on the age(s) of your kiddo(s), you'll have to tailor your lesson accordingly, but here are some ideas about how to use this time to your advantage: 1. Counting and Numbers Help your Pre-K- and Kindergarten-aged kids with counting by asking them to get out the number of plates, napkins and utensils for the number of people in your family. Have them help you add the toppings to your pie and to count how many pieces of sausage and other toppings there are. When the buzzer dings and it's time to eat, find out how many slices there are to share. For older kids, ask about what fraction of the pizza remains after 2,4 and 6 pieces have been eaten or how many pieces each person will get and what will be left over. Fractions are much easier to "swallow" when they taste good. 🙂 2. Measurements, Multiplication and Shapes Challenge older kids by asking how much certain measurements would be if you doubled the recipe. Or you can even ask things like, "if this recipe serves 4, how can we make it serve 6?" Have the younger ones help by filling up measuring cups to specific amounts. And when the pizza is ready, try cutting half of it into "pie-like" (triangular) slices and the other half into squares so the little ones identify the shapes that they are eating. 3. Conversions It helps every cook (big or small) to know some basic conversions in the kitchen. Pass the time that the pizza is in the oven by teaching your kids about some of the most common fluid measurement conversions. Take a piece of white paper and some markers and have your kids draw a "G" big enough to take up the whole space. In a different color, have them draw large "Q"s inside of the G. Inside each Q, draw 4 "C"s using a color you have not already used, and inside each C, draw 8 "O"s in yet a different color. This will help them to understand that in each gallon, there are four quarts, in each quart there are four cups and in each cup, there are 8 ounces. They can then count the total number of "O"s to find out how many ounces are in a quart or gallon — and now you'll know that that if a recipe calls for 20 ounces of milk, the half gallon of milk you have won't cut it. Hang the drawing on the fridge and refer to it each time you are in the kitchen with your kids. (It may come in handy to help you remember, too!) For younger kids, introduce the idea of measurement equivalents by having them figure out how many tablespoons of water will fill up a one cup measuring cup. 4. Heat and Energy Kids know that they shouldn't touch the stove or the oven or even a piece of pizza right when it's done because it will burn them, but they should also learn that heat is key when it comes to cooking. Use the  time in the kitchen to teach them how heat cooks our food and makes it safe for us to eat. Discuss that water boils at 212ºF and freezes at 32ºF. Have them use a kitchen thermometer to test the internal temperature of the sausage on the pizza when it comes out of the oven — sausage should always reach a temperature of 160ºF. With all of these lessons, your little helpers are sure to be hungry. Enjoy your time with them and your delicious homemade pizza masterpieces!
What is your family's favorite food pairing?  Is it peanut butter & jelly, spaghetti & meatballs or something completely unique?  Share it with us below and on our
Facebook page 
for your chance to win a $400 Price Chopper gift card! Unilever has many brands that provide meal solutions to help you and your family enjoy your favorite food pairings that are both tasty and nutritious! Skippy Natural is a great tasting, 100% natural peanut butter spread your kids will love! There's no need to stir, no oily mess, and no preservatives, artificial flavors or colors which makes it an excellent lunchtime addition! Pair it with your favorite jelly or enjoy it on its own. Ragú pasta sauce is made with 100% California tomatoes, simmered to perfection for a great tasting smooth sauce!  We all know there's nothing as comforting as a nice plate of spaghetti and meatballs! Price Chopper and Unilever want to make sure that you and your family get to enjoy your favorite
food pairings, whether it's PB&J, spaghetti & meatballs or something else! That's why one lucky grand prize winner will be selected to receive a $400 Price Chopper gift card and three runner ups will each receive a $200 Price Chopper gift card! To be entered into the contest, comment below AND on our
Facebook page
telling us what your family's favorite food pairings are! Leave your comments by Monday, October 8
th
2012 to be entered to win. Read official rules
here.
Did you adopt your pet from a humane society, rescue them from an animal shelter, or pick them out of a big liter?  Tell us the story of how you got your pet and you could win $100 in coupons for Price Chopper Paws Premium Pet food!  Post your comment below as well as on our
Facebook
page by Monday, October 1st to be entered.  One dog winner and one cat winner will be randomly chosen to win! We know how much your furry friends mean to you and your family and we want to help you care for them! 
Sign up
for the Price Chopper Pet Club to receive monthly newsletters filled with exclusive coupons, helpful articles and useful tips!  Sign up today and start receiving this great newsletter!
Also—don't forget to check out the back page of our ad this week for some awesome deals on our Paws pet food line!  Paws delivers a complete and balanced nutrition for your pet at a great price. Read official contest rules
here.