Treat yourself or your special someone this Valentine's Day!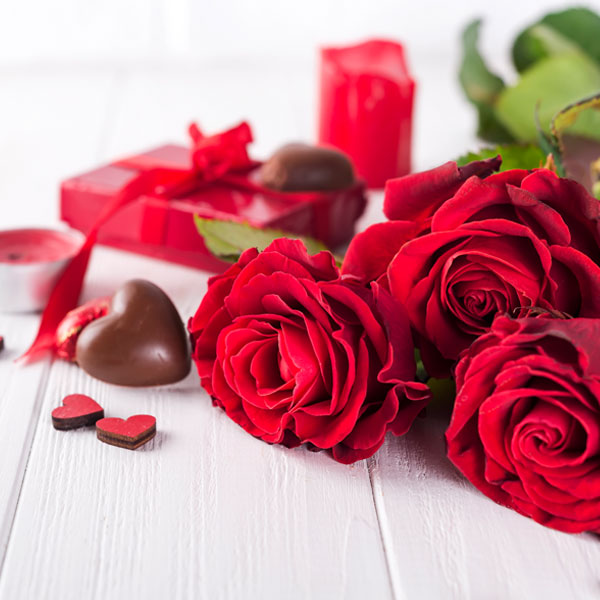 This Valentines day you may be celebrating with someone or just celebrating you. Price Chopper and Market 32 are ready to pamper you or your special Valentine. Splurge on some self care products or some delicious chocolate dipped fruit. Whatever your mood, we've got you covered.
Give the Treat of Chocolate and Flowers!
Shop Flowers, Candles and More!
Our History of Chocolate Dipped Pineapple
Back in February of 2013, the years strawberry crop was pretty ravaged and so obliterated, that our chocolate-dipped strawberries were in peril.  A signature item, well-known in all of our stores, and a popular gift for Valentines everywhere… and we weren't going to have enough to keep up with the demand. 
Jim Fleming, the Produce Manager at our store in Newburgh, NY decided to trust his instincts and instead of chocolate-dipped strawberries, Jim and his team (Gina Medulla and Melissa Rios) decided that they were going to create chocolate dipped pineapple slices. 
Did anyone tell them to do it?  No, but they couldn't just watch Valentines Day come and go without trying something.
They cored the pineapple, sliced each half into seven slices, dipped each slice into melted chocolate, placed four slices into the bottom of the container normally used for the chocolate-dipped strawberries (why not, they had the containers), and then placed three slices on the top.
Jim's team prepared 8 cases of the chocolate covered pineapple slices… and SOLD OUT! That same year, we took this idea company-wide for Easter.  That's right, the new signature chocolate-dipped pineapple slices were sold in every store! And we've been selling our famous chocolate covered pineapples ever since!