Flowers and Floral Department
flower delivery and floral shop services
Flower arrangements are the perfect way to show someone how much they mean to you. Whether it's a birthday wish, a celebration for mom and dad, a wedding, graduation or anniversary, customizable flower arrangements delivered just in time for the special occasion can make the day.
Price Chopper and Market 32 are the flower shops near you, where you can pick up pre-made flower arrangements and choose to customize any of our beautiful flower bouquets and arrangements to personalize your gift by creating a unique, memorable arrangement.
Order your Valentine's Day Flower Arrangements
Valentine's Day is Friday, Feb. 14. Don't let it pass without a beautiful rose bouquet, customized with your choice of roses and unique flourishes like Baby's Breath or another special flower that's dear to your loved one's heart. Thinking outside the bouquet? We also offer unique, customizable Valentine's Day flower ensembles like our "My Special Valentine" and "For My Sweetheart" arrangements.
Freshly cut roses in are available at Price Chopper and Market 32 daily – your local flower shop. Order online or stop in at any of our convenient locations to pick up roses today. 
Beautiful arrangements for unforgettable occasions 
Your Floral Shop, Always Near You
Our professional florists design customizable flower arrangements you'll find in no other flower shop near you. From rose bouquets for the romantic in all of us, to our White Wildflowers basket filled with white lilies, snapdragons, larkspur and asters, you're sure to find flowers and arrangements that help you speak from the heart. We have more than 100 locations to help you find the flower shop nearest you.
Learn More About Floral Department Hours Or Call and Order at an Individual Location
Order Online FOr Flower Delivery
Why not surprise her with flowers delivered to the door? Ordering is easy, and anything but routine – because you can customize your order with just a few clicks! Just choose a store near you, or enter the delivery ZIP code to see what beautiful flower arrangements we'll deliver to your loved one. Choose from a wide array of bouquets and arrangements, then add your special touch, such as a balloon, a card, an especially meaningful flower or a bow.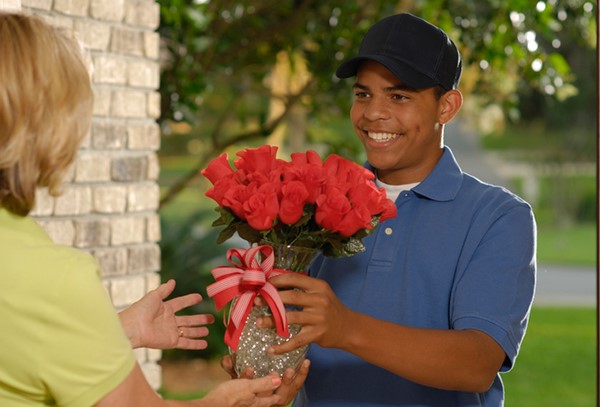 Create A Custom Flower Arrangement
Make a flower arrangement or customized bouquet that's as unique as you are. Start from scratch by telling us your budget and what kind of arrangement you'd like, or customize any arrangement we offer. Choose different flowers, colors, and accents like bows, balloons, a card and more. We offer a wide selection of floral designs to help you get started – just add your own special touch to make it your own.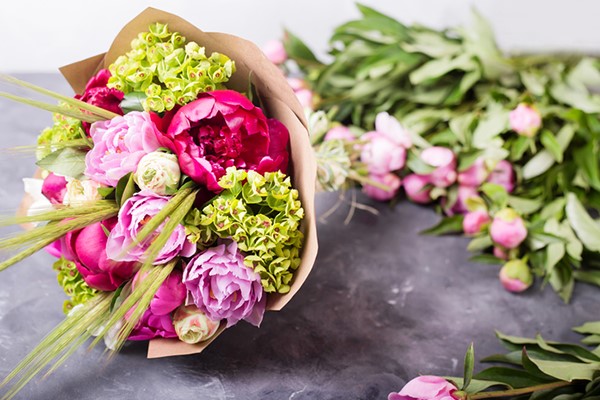 Our Best-Selling Flower Bouquets
Vibrant, beautiful, gorgeous… these words perfectly describe this prismatic bouquet. It's rich colors will remind you of a kaleidoscope. It's perfect to brighten someone's day!
Pink, purple, white, and peach flowers are beautifully arranged in a vase. Simple, subtle and brightly uplifting, it's sure to bring a smile to her face with its pleasing hues and contrasting shapes.
Brighten her day with vivid colors. This bouquet is specially designed with blossoms of gerberas, roses, delphinium, alstromeria and liatris. Her eyes will widen when she sees it!
Celebrate everything with balloons!
We offer balloons in a variety of sizes, shapes and colors so that you can add a festive touch to any occasion.  Balloons can stand alone or they can add some flair and fun to your regular floral order.  
Ask about balloons at the store near you.  
Order Mother's Day Flower Arrangements
What day is Sunday, May 10? It's Mother's Day, the day we honor the most important woman in our lives because, well, where would you be without her? Make her day special with a customized bouquet delivered to her door from Price Chopper and Market 32 – your local flower shop. Order online or stop in at any of our convenient locations to choose a flower bouquet or arrangement that says "I love you Mom!"