Written by Sara Lilkas
Fall has become synonymous with pumpkin season, for reasons far beyond the classic Jack-O-Lantern! I think it's fair to say that today's consumer is seriously pumped-up about pumpkin! From pumpkin flavored drinks and baked goods, to pumpkin ice cream and scented candles, there is no shortage of this fall-favorite flavor!
Pumpkins are great for decorating or even eating! Have you ever baked pumpkin seeds after carving a pumpkin for Halloween They're delicious and super easy! Simply separate the seeds from the meat of the pumpkin, put them on a greased cookie sheet, add some salt and bake at 300° F for about 45 minutes or until golden brown! Pumpkins do not have to be limited to the spooky happenings surrounding Halloween either. They can also be used for your seasonal fall and Thanksgiving decorating. Pumpkins can be hollowed out and used as vases or they look great painted with stencils, glitter, or monograms to fit in with the rest of your decorations.
I'm a huge fan of adding pumpkin to everything possible the months of September-November, and if it spills over into December a little bit that's fine too. (I would eat pumpkin year round if it was available!)  I love adding pumpkin to pancakes, waffles, bread (for toast), and muffins. I found that learning to cook and bake is a lot more fun when attempting to make foods that I really enjoy. This year I decided to try and make pumpkin muffins instead of purchasing them like I normally do. I tried this
recipe
here and they turned out great! Plus, you get the added bonus of the apartment smelling amazing when baking muffins fresh at home! Now the only thing better than pumpkin would be the addition of chocolate. My next baking attempt will have to be
Pumpkin Swirl Brownies
. Brownies are my go-to favorite baked good regardless of the season, but adding pumpkin to the mix will probably result in me eating the whole batch, by myself, in one sitting, it's fine. My pumpkin obsession has grown with time and age, since now there are also many varieties of pumpkin flavored beer! It seems that almost every brewery, no matter how large or small, puts out a pumpkin flavored beer for the fall. Each variety uses its own unique blend of spices to bring out the pumpkin flavor, so it's exciting to try the different varieties and discover the many flavors! Two of my favorites are the Blue Moon Harvest Pumpkin Ale and Magic Hat's Wilhelm Scream. As always, please enjoy responsibly! What are your favorite pumpkin flavored treats? Leave a comment below!
Written by Sara Lilkas, Marketing Intern 
October has always been one of my favorite months. Fall is now in full swing, the days are getting chiller, the leaves are changing, and there are two more beers to try at Price Chopper and Market 32! There's a great line up with a different tasting event each weekend in October! So make sure your growlers are empty! You won't want to miss out on any of these brews! First up is a Capitol Region favorite, Nine Pin Cider. Brewed in Albany, NY Nine Pin selects all of their apples from orchards in the Capital Region and Hudson Valley area. Nine Pin will be featured at the following locations on the 2
nd
and 3
rd
of October at these locations:
October 2nd, 2015 4-7pm
October 3rd, 2015 4-7pm
On October 9
th
and 10
th
we will be featuring the Peroni Brewery from Italy and has been in existence since 1846. The original recipe is still used to this day and is features fruity and floral notes. Peroni will be featured at tastings at the following locations:
October 9th,
2015 5-7pm
October 10th, 2015 2-4pm
Peak Organic Brewing Company is next to be on tap. Brewed in Maine, their IPA is brewed with three different varieties of hops that provide citrus and floral notes instead of the bittering hops typically found in IPAs. To try Pale Organic Brewing Company's IPA stop by one of the following stores:
October 15th, 2015
October 16th, 2015
October 18th, 2015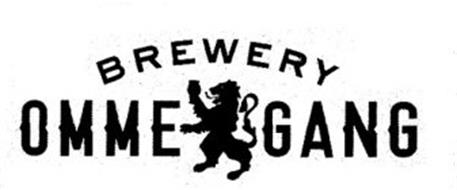 Ommegang Is back with their first ever American-style IPA! Currently the Nirvana IPA is only available in New York, New Jersey, and Connecticut and we have a special tasting for one day only! Stop by the stores listed below to try this brew which is produced at Ommegang's sister brewery in Kanas City,
October 17th, 2015
Now you can't have beer tastings in October without at least one pumpkin beer. This month's pumpkin variety is brought to you by Magic Hat featuring Wilhelm Scream. Wilhelm Scream includes pumpkin, cinnamon, and caramel malts to feature all the best of what fall has to offer. Try it October 23
rd
and 24
th
at these locations:
October 23rd, 2015 4-6pm
October 24th, 2015 11am-2pm
Follow
Price Chopper
and
Market 32
on Twitter for the dates and times of tastings later this month!