Sponsored by: Post, Skippy and Thomas'
What does your little one want to be when they grow up?  Whether it's a doctor, teacher or firefighter, we want to know!  Enter our Back to School Photo Contest by emailing a photo of your child with a caption of what they want to be when they grow up to
[email protected]
.  We'll display the photos on our
Facebook
page and three lucky winners will be chosen at random to receive awesome back to school prizes courtesy of our contest sponsors, Skippy Peanut Butter, Post Cereal and Thomas' English Muffins!  One winner will receive an iPad 2 and the additional winners will each receive a $400 Apple Gift Card for their child's back to school needs. We know that breakfast is the most important meal of the day and it can help kick start your child's school day.  Our three Back to School sponsors each have essential breakfast items which your kids are sure to love! Since 1895,
Post
has brought quality foods to the breakfast table.  Some of our favorite Post cereals are Honey Bunches of Oats, Pebbles, and Raisin
Bran!  Post is dedicated to health and wellness, offering families a variety of cereal choices to meet their nutritional needs from whole grain and fiber to lower sugar offerings.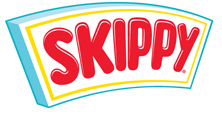 Whether you're family enjoys Creamy Peanut Butter or Crunchy Peanut Butter,
Skippy
is a timeless favorite for PB&Js.  Skippy is made from only the freshest peanuts, and packed with the great peanutty taste you love!
Thomas'
English Muffins have the original "Nooks & Crannies" which make every morning better.  Not only does Thomas' offer the classics, but their soft, delicious bagels are another breakfast treat your kids can easily grab before they head off to school.
A good breakfast gives children the energy they need to do their best and ultimately work towards what they want to be when they're grown up!  Don't forget to enter out contest by September 14
th
for your chance to win an iPad 2 or Apple gift certificate for your child! Read official contest rules 
here
.
Do you have a photo that captures the special love between a father and his son or daughter?  Share them with us and enter our Gerber Father's Day Photo Contest!  Gerber is celebrating their 85th anniversary and we want to celebrate Father's Day by giving away two $100 Price Chopper gift cards to Price Chopper Dads!  Whether it's an old picture of you and your dad, a picture of you and your grandfather, or a picture of your children and husband, we want to see them!  Email your pictures to
[email protected]
through June 15th to be entered.  Two winners will be randomly selected to win $100 Price Chopper gift cards.  Read official contest rules
here
.
Check out our ad this week for savings on Gerber items and don't forget to join the Price Chopper Baby club if you have children under the age of 4!  Members receive monthly e-newsletters, exclusive coupons, helpful contend and much more!  Stay tuned for more exciting baby club perks coming soon 😉