We love all things local, and one of our favorite sectors of local food is local beer. There are so many different brews, flavors, and styles, and so many stories to tell! That's why we're embarking on a new home.grown. adventure: to bring you fresh craft beer stories each month from our Northeast region; the best region in the United States if you ask us!
Up next: Brewery Ommegang!
Looking for tasty Belgian-Style brewing in the beautiful Northeast? Look no further than Brewery Ommegang, located in Cooperstown, NY. Ommegang began creating these Belgian brews back in 1997, in a building that was built to replicate a Belgian farmhouse. The brewery has grown rapidly since its early days: In 2005 they were struggling to meet demand, so they added 40% more to their production capacity over the next year. These days, the brewery distributes its beer to 46 states, including Alaska and Hawaii, plus the District of Columbia. They also export to Canada, Mexico, the US Virgin Islands, and recently France!
Ommegang provides a unique variety of thirst-quenching ales, including their Game of Thrones series of beers, paying homage to the Emmy Award-Winning Show. The latest in this series is Bend the Knee, a golden ale with a frothy head. It mixes maltiness and citrus flavor, and finishes strong with a firm bitterness from hops. They also offer a range of other ales from dry-hopped pale ales to refreshing wheat ales and everything in between!
Interested in trying some Ommegang brews?
Check out our in-store tasting schedule below to sample Brewery Ommegang's craft beer, take home some brewery swag and more.
Saturday 1/5, 11am – 2pm at our Cooperstown Price Chopper
Saturday 1/12, 11am – 2pm at our Wilton Market 32
Saturday 1/19, 11am – 2pm at our Johnstown Price Chopper
Saturday 1/26, 11am – 2pm at our Clifton Shoppers World Market 32
Tune in next month for our February Brewer of the Month!
Written by Sara Lilkas, Marketing Intern 
October has always been one of my favorite months. Fall is now in full swing, the days are getting chiller, the leaves are changing, and there are two more beers to try at Price Chopper and Market 32! There's a great line up with a different tasting event each weekend in October! So make sure your growlers are empty! You won't want to miss out on any of these brews! First up is a Capitol Region favorite, Nine Pin Cider. Brewed in Albany, NY Nine Pin selects all of their apples from orchards in the Capital Region and Hudson Valley area. Nine Pin will be featured at the following locations on the 2
nd
and 3
rd
of October at these locations:
October 2nd, 2015 4-7pm
October 3rd, 2015 4-7pm
On October 9
th
and 10
th
we will be featuring the Peroni Brewery from Italy and has been in existence since 1846. The original recipe is still used to this day and is features fruity and floral notes. Peroni will be featured at tastings at the following locations:
October 9th,
2015 5-7pm
October 10th, 2015 2-4pm
Peak Organic Brewing Company is next to be on tap. Brewed in Maine, their IPA is brewed with three different varieties of hops that provide citrus and floral notes instead of the bittering hops typically found in IPAs. To try Pale Organic Brewing Company's IPA stop by one of the following stores:
October 15th, 2015
October 16th, 2015
October 18th, 2015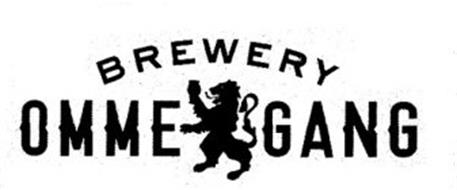 Ommegang Is back with their first ever American-style IPA! Currently the Nirvana IPA is only available in New York, New Jersey, and Connecticut and we have a special tasting for one day only! Stop by the stores listed below to try this brew which is produced at Ommegang's sister brewery in Kanas City,
October 17th, 2015
Now you can't have beer tastings in October without at least one pumpkin beer. This month's pumpkin variety is brought to you by Magic Hat featuring Wilhelm Scream. Wilhelm Scream includes pumpkin, cinnamon, and caramel malts to feature all the best of what fall has to offer. Try it October 23
rd
and 24
th
at these locations:
October 23rd, 2015 4-6pm
October 24th, 2015 11am-2pm
Follow
Price Chopper
and
Market 32
on Twitter for the dates and times of tastings later this month! With the addition to Growler Stations to some of our capital region stores, we are happy to invite you to tastings throughout the month of July featuring 21
st
Amendment Brewery, Blue Point Brewing Company, and Druthers Brewing Company. 21
st
Amendment Brewery is based out of San Francisco, California and started in 2000 by Shaun O'Sullivan and Nico Feccia. 21
st
Amendment Brewery's goal is to rebuild the culture lost during prohibition, one beer at a time. Blue Point Brewing Company is located on Long Island in New York and is named after the favorite oysters of Queen Victoria. Their goal is to continue to brew beer their fans want to drink. Druthers Brewing Company is located in Saratoga Springs, New York and they are driven by rewarding those who live grandly and honestly with good beer. Make sure to check out their new brewpub on 1053 Broadway, Albany, New York! Ommegang Brewery located in Copperstown, New York was built in 1997 on what used to be a hop farm. Their Ommegang Summer of Love Tour Bus, will make a stop at Market 32 in Clifton Park to highlight their new Hopstate NY American Pale Ale made with hops only grown in New York State! All attendees must be at least 21. Check below for times and locations of these tasting events!
July 17th -21st Amendment Brewery featuring Hell or High Watermelon
4-6pm Market 32 in Wilton, NY 6:30-8:30pm Saratoga, NY (Route 50 Store)
July 18th-21st Amendment Brewery featuring Hell or High Watermelon
12-2pm Malta, NY 3-5pm Market 32 in Clifton Park, NY
July 19th-21st Amendment Brewery featuring Hell or High Watermelon
12-2pm Market Bistro in Latham, NY 3-5pm Slingerlands, NY
July 24th– Blue Point Brewing Company featuring Blue Point Summer Ale
4-7pm Malta, NY 4-7pm Market 32 in Clifton Park, NY 4-7pm Market 32 in Wilton, NY
July 25th– Blue Point Brewing Company featuring Blue Point Summer Ale
12-3pm Saratoga, NY (Route 50 Store) 12-3pm Market Bistro in Latham, NY 12-3pm Slingerlands, NY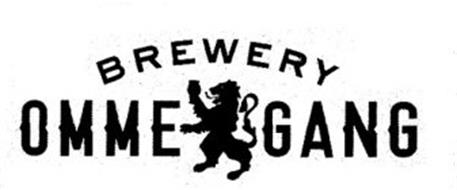 July 30th- Ommegang Summer of Love Tour featuring Hopstate NY
11am-12pm Market 32 in Clifton Park
July 30th-Druthers Brewing Company featuring All-In IPA
3-5pm Saratoga, NY (Route 50 Store) 5:30-7:30pm Malta, NY
July 31st-Druthers Brewing Company featuring All-In IPA
3-5pm Market 32 in Wilton, NY 5:30-7:30pm Market 32 in Clifton Park, NY
August 1st-Druthers Brewing Company featuring All-In IPA 
12-2pm Market Bistro in Latham, NY 2:30-4:30pm  Slingerlands, NY