home.grown. Locally Grown Apples Sold Here!
It is no secret that September and October are the prime months for apple picking. Whether you are baking apple pie, making applesauce, or just want a sweet snack, apples are certainly your go-to this fall season. Here at Price Chopper and Market 32, we are proud to partner with a wide variety of apple orchards, farms and cider mills in our region, to bring you the best of the Northeast each year. These include the four farms highlighted below. Not only are our Market 32 tote apples orchard-grown here in our region, but our Market 32 Apple Cider is milled in New York from Northeast-grown apples! The next time you pick up apples from your local Price Chopper and Market 32, you will know that these apples are home grown.
Hudson River Fruit Distributors: Milton, NY
It all began in 1932 when first generation Isador Albinder started selling apples out of a pushcart in Brooklyn. When his son Harold Albinder joined him in 1963, the Hudson River Fruit Distributors was founded. Now for almost 60 years, the Hudson River Fruit Distributors have continued to grow their family business. They are proud to have multiple generations working hard to carry on the family legacy, and their goal is to leave the world a better place than they found it.
Sunrise Orchards, Cornwall VT
Located in Cornwall, Vermont, Sunrise Orchards has been 100% solar powered since 2016. Their mission statement is as follows: 
"At Sunrise Orchards our mission is to grow an amazing apple – an apple which puts a proclamation into the eater's eyes, ears, nose, and mouth. We do this through a commitment to quality, the environment, and community that embody our forward-thinking Vermont farm."
Be sure to click on the "About" section on their website to see weekend lunch specials and other events throughout the month of October!
Patch Orchards, Lebanon NH
At Patch Orchards in Lebanon, New Hampshire, eight generations have carried the legacy of this wonderful orchard. Not only do they sell a variety of produce, but many maple products are also sold. These include maple syrup, maple candies, pure maple sugar, and maple cream. There are many family fun activities to do while you visit Patch Orchards, so be sure to check out their website below.
Beak and Skiff, Lafayette NY
It all began in 1911 when Andrew Beak, a dairy farmer, and George Skiff, an onion farmer, met at a farmer's market. The two teamed up to establish the very popular Beak and Skiff Apple Orchards. While many harsh weather conditions challenged their business over the years, the two men never stopped doing what they loved. Today, five generations have passed and Beak and Skiff is a booming business. Here you can find apple picking, cider tasting, a very large gift shop, and a café for apple cider donuts and many lunch items. Beak and Skiff Apple Orchard has something for the whole family!
Unsure of what to make with all your apples? Check out some of our recipes below! 
Apple Pie with Homemade Crust: What is fall time without an apple pie? Try this recipe with our very own homemade crust recipe!
Chicken & Apple Kale Slaw Wrap: Try this quick and easy wrap that is bursting with flavor! Be sure to buy our Market 32 Grab n' Go rotisserie chicken in the food court section.
Written by Karin Reeves of Reeves Farms
This is the time of year when things start to slow down a little on the farm: We're done harvesting all of our vegetables with the exception of some pumpkins and winter squash.  This means that we finally have a little time to do some cooking and baking. I've always enjoyed baking more than cooking.  It's nice to mix up a bunch of ingredients, pop a pan in the oven and wait to see how it come out.  These pumpkin muffins are great because they're really versatile.  They can be used for a dessert, breakfast or tasty snack. We have tons of pumpkins and squash around the house this time of year.  I usually spend a few hours on a rainy fall day baking up squash and pumpkins and turning them into puree to freeze for the winter.  Everyone in our family is a pumpkin and squash fan including the cat (it's strange but he loves butternut squash).  For the pumpkin piece of this recipe I have used a lot of different things – pie pumpkins, butternut squash or even buttercup squash.  They all work well so use whatever you like best.  This recipe can also be a good way to use up leftover squash you made for dinner. Start by making the pumpkin puree, which is much easier than you might think. First cut the stem off the pumpkin or squash you have decided to use.  Then cut in half and scoop out the seeds (I like to save the seeds to roast later.)  Place on a baking sheet and bake them at 350 degrees for 60 minutes.  You will know they are done when you can easily pierce the flesh with a fork.  Allow to cool for about 20 mins or until its cool enough to handle.  Scoop out the flesh leaving the skin behind.  Put all the pumpkin flesh in a food processor and blend until smooth.  If you don't have a food processor, you can mash up the chunks of pumpkin with a potato masher or a fork.  You will need one heaping cup of puree for this recipe.  Depending on the size of the pumpkin or squash you are working with you will probably have more puree than you need.  You can freeze it for later or you can easily double this recipe to use up more puree.
Reeves Family Pumpkin Muffins
Ingredients
1 ¾ cups flour ¾ cup granulated sugar ½ cup brown sugar 1 teaspoon baking soda 1 teaspoon baking powder ½ teaspoon salt 2 teaspoons ground cinnamon ¼ teaspoon ground ginger ¼ teaspoon ground cloves ¼ teaspoon ground nutmeg 2 eggs 1 heaping cup of pumpkin or squash puree ½ cup vegetable oil 1 tablespoon milk 1 teaspoon vanilla
Baking Instructions
Preheat oven to 375 degrees Place paper liners in a muffin tin or grease tin using a paper towel with a little vegetable oil. In a large bowl, whisk together flour, sugar, brown sugar, baking soda, baking powder, salt, cinnamon, ginger, cloves and nutmeg.  Make sure brown sugar is broken up so there are no chunks of sugar in the batter. In a separate bowl, combine eggs, pumpkin, oil, milk and vanilla. Whisk together until smooth Add wet ingredients to dry ingredients and fold together gently until just combined Scoop batter into muffin tins so that each cup is about ¾ full Bake for 20 minutes or until a tooth pick comes out clean when inserted into the center of a muffin Let muffins cool for 10 minutes before removing from pan You can serve immediately or let muffins cool completely before storing in an airtight container
Yield: about 18 medium size muffins.
This muffin recipe is a great base for trying some variations and experimenting a little.  You can add ½ cup raisins or walnuts to add some more interesting textures. For an extra rich dessert, sometimes I frost the muffins with cream cheese frosting or add a ½ cup of chocolate chips to the recipe.  Enjoy!
Ellie Wilson, MS, RDN  Senior Nutritionist
Dairy farming is New York State's primary agricultural industry. It is a tight knit community, and encompasses more than the farm families – dairy milk haulers, the tireless truckers that move milk from farm to plant, are also an integral and symbiotic part of this landscape. Husted Trucking, based a few miles from Terry's farm, picks milk up from about 200 farms across a 50 mile radius. Thirty-two trucks and experienced drivers maintain this lifeline connection to plants and processors, with Chobani receiving a lion's share of local milk. As part of our day, we met the company's second generation owners, David and Penny. Their son, the third generation, is on the runway, working in the office while we learn more about their operation.
David started working with his father hauling milk cans in 1953. Like farming, milk transportation gets no days off – no weekends, no weather can interrupt the schedule. Dairy farms are located on narrow, uneven back roads – drivers must be dedicated and very skilled, navigating through rain, sleet or snow. Drivers are also part of the quality and safety team – every milk load is tested. Drivers take samples from the farm holding tank, and the milk is tested again before it enters the plant to be sure there is no quality issue. The management team works with brokers to direct and deliver fresh milk orders that change daily. The trucks take milk to the plants, and the leftover whey back to the farms – a sustainable circle that promotes land and animal health. The truck are washed and sanitized after they deliver the milk to the plant. The whole system is regularly inspected– local, state and federal agencies all have a role. Regionally, farms collectively manage their food safety and must pass all inspections or they lose their market – their ability to sell their milk. All of these regulatory requirements ensure a safe supply chain from cow-to-cup. Commitment and collaboration rise like cream to the top of this discussion – David's dedication to his team, longstanding working relationship and friendship with Terry, and
pride in their company's heritage and role are evident. The boxes are always checked, the additional work done, the extra mile driven to protect their cargo and deliver it safely and efficiently to its destination. Three cups of milk make one cup of Greek yogurt. To highlight this part of our tour, we have some wonderful recipes to sip (or slurp!) and transform Greek yogurt into a delicious smoothie. Check them out, and tell us which one is your favorite! Pack a delicious, protein punch – substitute Greek yogurt in recipes and power up taste and nutrition. Check the blog next week for the rest of our Greek yogurt tour with Chobani!
https://www.pricechopper.com/recipes/9177/Cranberry-Berry-Smoothie
http://www.chobani.com/culture/recipes/berry-banana-smoothie/
http://www.chobani.com/culture/recipes/mango-liquados/
http://www.chobani.com/culture/recipes/pina-colada-simply-100-smoothie/
http://www.eatingwell.com/recipes/pineapple_green_smoothie.html
http://www.eatingwell.com/recipes/strawberry_banana_protein_smoothie.html
Written by Tyler Blance, Marketing Program Coordinator – Local
We're celebrating local on Saturday, January 16
th
from 10am-5pm in our Sutton, Massachusetts Market 32! Sutton's
home.grown Market Day
will include samplings and appearances from producers local to the region, ranging from dairy partners to snack food makers. Eastern Massachusetts is home to a wide variety of local producers and unique brands, and we've invited a group of them to come chat with our guests, talk about what they do as an area producer and sample some of their products! The home.grown samplings begin with our friends at Kayem Foods, who'll be sampling breakfast sausage. Kayem hails from Chelsea, MA and partners with us on a variety of different meat items. And to add to the roster of popular brands who call eastern Massachusetts home, HP Hood will be in the house in the afternoon, sampling their awesome cone sundae desserts. In addition to household names like Hood, Sutton's
home.grown Market Day
will include appearances from a variety of smaller-scale local folks who offer unique and interesting products. Chat with Marc Cooper, the man behind an amazing Salted Caramel Sauce from Coop's MicroCreamery in Watertown, MA, or meet a team member from Blossom Water, who locally produces flower-infused water! We're also excited to have Tully Farm in the house, a Massachusetts dairy farmer from the Cabot Cheese co-op, which you can find out more about
here
. We host events like these because supporting and celebrating local is important to us, whether it be supporting national brands hailing from our region or small town, small scale outlets local to specific communities. If you're in the Sutton or greater-Worcester area on the 16
th
, come on down to meet and greet with some folks from our homegrown crowd! We'll be hosting home.grown-focused sampling events in other stores going forward: Stay tuned as we round up the local crowd in other parts of the Northeast!
Schedule:
–
Blossom Water:                              10am-1pm, flower-infused water -Kayem Foods:                                  10am-1pm, breakfast sausage -Concord Foods:                               10am-1pm, smoothie mixes -Tully Farm – Cabot Cheese         11am-2pm, cheese -Breezelands Orchard:                   11am-2pm, apples -Paino Organics:                               11am-2pm, chips and salsa -Biena Foods:                                    11am-2pm, chickpea snacks -HP Hood:                                           1pm-4pm, cone sundaes -Coop's MicroCreamery:              2pm-5pm, hot fudge and salted caramel sauce -Raw Food Central:                         1pm-4pm, vegan snacks -Sid Wainer & Son:                          2pm-5pm, herb blends
Written by Sara Lilkas and Tyler Blance 
We're proud to support farmers and producers of the Northeast throughout the whole year! Our Christmas trees are grown and harvested on farms in New York and Vermont: When it's grown here, we get it here. We recently were able to talk with Richie Hourihan, our farmer at Cabot Christmas Tree Farm in Cabot, Vermont about everything from growing Christmas trees from seed to keeping them beautiful once they are decorated at home!
PC: How long does it take from seed for a tree to grow full-sized?
RH: It usually takes about 12-20 years from seed to grow a full-sized tree. When planting new trees we usually transplant trees that are already about 5 years old and 14 inches tall.
PC: When do you start cutting down trees for the Christmas season?
RH: I usually start cutting down trees the day after Halloween, however with the warmer weather this year we had to continually put off cutting down the trees. Every tree must go through 2-3 hard frosts or "killing frosts" before they're ready for cutting and bring home. After 2-3 hard frosts the trees enter dormancy, when trees are cut in dormancy they last longer in household temperatures and hold onto their needles.
PC: How long did you have to wait to cut down trees this year as a result of the warmer temperatures?
RH: This year we started cutting trees down a few days before Thanksgiving, and I was able to start delivering them the day after Thanksgiving.
PC: How many new trees do you plant each year?
RH: About 3,000 new trees every year.
PC: What growing methods do you use for your Christmas trees?
RH: No chemicals, sprays or fertilizers are used. The farm is USDA GAP [Good Agricultural Procedures] Certified. GAP ensures safe, environmentally friendly growing practices, regardless of the crop. We voluntarily go through this audit to verify the produce and trees we grow are handled and stored in the safest way possible.
PC: What's your favorite variety of tree to grow?
RH: Balsam fir. Balsam fir trees are indigenous to the area (since they are native to the area they grow fast than other varieties) and they hold up the longest once cut and put indoors. An added bonus to growing balsam fir trees is that the deer do not like to nibble on them unlike other varieties!
PC: What is your favorite part of growing Christmas Trees?
RH: My favorite part of growing Christmas trees takes place in the summer time. After a long day on the farm attending to the other crops [Richie also grows berries, corn, and other vegetables] is mowing in between the rows of trees. I go out after dinner when it's still light out and everyone who works on the farm with me has gone home. Mowing in between the trees is very peaceful, quiet, and I have a beautiful view of the mountains.
PC: What are some tips you could offer for keeping a healthy tree during the holiday season?
RH: When you get your tree home, cut about an inch off the base. When the trees are first cut sap starts to bleed and forms a cement-like layer along the base of the tree preventing it from taking in any water.
PC: How often should you water your Christmas tree?
RH: You should check to make sure the base is full every one to two days. A tree can use up to a quart of water a day!
PC: How should trees be disposed of, once the holidays are over?
RH: I recommend checking to see if there are any local ordinances in place. Many towns recycle Christmas trees either into mulch to be used in gardens and parks or are used to make barriers to prevent soil erosion. We would like to thank Richie Hourihan for being a partner with us and for taking the time to share his knowledge about harvesting trees. We love being able to provide locally grown products to our customers and that would not be possible without farmers like Richie. From our family to yours, have a very Merry Christmas.
Written by Tyler Blance, Marketing Program Coordinator – Local
It's fall harvest season in the northeast, and we're celebrating homegrown at our
Clifton Park Shoppers World Market 32
! Saturday, October 24
th
starting at 10am, we'll be hosting Homegrown Harvest Day, a day-long sampling event featuring products and appearances from local producers in the area. Harvest Day comes at a time when many of our Northeast farmers are preparing for a well-deserved rest from the hectic growing season, but it also comes at a time when folks are starting to prepare for the holiday season and spending time with family. Our local producers are part of our Pric
e Chopper – Market 32 family, so we're holding Homegrown Harvest Day in part to celebrate their partnership with us as we help people feed and care for themselves and their families. On the 24
th
, we'll be featuring a variety of local producers, beginning first with our friends at Death Wish Coffee. These guys are from Round Lake, NY and brew "the world's strongest coffee". They're in the running to win a commercial during football's big game this year; visit their website
here
to vote for them! We'll also have other producers from the area in-house at Shoppers World Market 32, including David Pede from Pede Bros pasta, Dave Shaul from Shaul Farms and Phyllis Underwood from Shushan Valley Hydro Farm. Come meet your Northeast producers, chat with them and sample the products they make and grow for you! Supporting local is something we've always held a lot of importance to as a brand, whether it be supporting local community events and charities, supporting a local cider mill, Christmas tree farm, maple syrup producer or bakery. We'll be hosting homegrown-focused sampling events in other stores in the future—stay tuned as we round up the local crowd in other parts of the Northeast!
Written by Sara Lilkas, Marketing Intern 
When people ask about my favorite foods my first instinct is to choose apples. But when I say apples I do not only mean the delicious fruit, I'm also including the multitude of apple flavored baked goods, ciders, and the association they have with fall. Growing up in Upstate New York aka Apple Country, I would probably be considered a social pariah if apples were not high on my list of favorite foods. I couldn't even tell you why I like apples so much since each variety has its own distinct flavor. If I had to pick my favorite varieties they would have to be golden delicious, granny smith, and honeycrisp (so you can see my taste go from very sweet to very tart.) The real reason that I have apples on my mind is the weather is beginning to cool down so in addition to pulling out the scarves and boots, apples will begin to pop up everywhere again (which is fantastic.) What's even more fantastic is the amount of apples available from local growers. Even though New York State may be known for apples, I have recently learned they are actually grown throughout the Northeastern United States. There are tons of orchards throughout the Northeast and many of them are still family owned and run. Price Chopper works hard to find the best tasting apples from local growers located in various parts of New York, Connecticut, and Vermont (and that's only including a few of the growers they purchase from.) In this search for the best apples Price Chopper has developed long term relationships with many growers including Sunrise Orchards in Vermont (20 years!)
Sunrise Orchards and Roger's Orchards in Connecticut take great pride in how their apples are grown. Both orchards are certified as
Eco Apples™
and have to adhere to strict growing practices in order to receive this certification. The program focuses on the quality of the soil the apples are grown on, and keeping beneficial insects within the environment. As part of this process having as much information about what is going on in the orchard and the plants surrounding the area is essential. By monitoring insect populations, growing conditions, and other factors that are important to the growing process growers can determine whether it is necessary to treat against any unwanted fungus or pest that may be harmful to the apple crop. The Eco Apple™ certification is not given out to every orchard, every year. In order to receive the certification the orchards have to undergo a review by the
IPM Institute of North America
, to ensure that the growing conditions have been upheld for the year. As I mentioned earlier I really love ciders. Every once in a while I may indulge in a hard cider (my favorite is Woodchuck!), but the typical nonalcoholic fare is my true favorite. There is nothing better than a beautiful fall day with a glass of apple cider. I've recently been experimenting with warming apple cider for those days when the first fingers of winter reach into the air. I've found warming up apple cider and adding a pinch of cinnamon does the trick! When it comes to apple baking I love the classics. There is nothing better in my mind then a warm slice of apple pie (or a whole apple pie whatever floats your boat). My best friend has recently been trying to teach me how to bake and we decided to start big with the pie. We used this
recipe
for an apple pie from scratch, but a pre-made or gluten free crust could easily be substituted! How do you enjoy apples in the fall? Share your apple creations on Instagram with #PriceChopper and #Market32!
Written by Sara Lilkas, Marketing Intern 
October has always been one of my favorite months. Fall is now in full swing, the days are getting chiller, the leaves are changing, and there are two more beers to try at Price Chopper and Market 32! There's a great line up with a different tasting event each weekend in October! So make sure your growlers are empty! You won't want to miss out on any of these brews! First up is a Capitol Region favorite, Nine Pin Cider. Brewed in Albany, NY Nine Pin selects all of their apples from orchards in the Capital Region and Hudson Valley area. Nine Pin will be featured at the following locations on the 2
nd
and 3
rd
of October at these locations:
October 2nd, 2015 4-7pm
October 3rd, 2015 4-7pm
On October 9
th
and 10
th
we will be featuring the Peroni Brewery from Italy and has been in existence since 1846. The original recipe is still used to this day and is features fruity and floral notes. Peroni will be featured at tastings at the following locations:
October 9th,
2015 5-7pm
October 10th, 2015 2-4pm
Peak Organic Brewing Company is next to be on tap. Brewed in Maine, their IPA is brewed with three different varieties of hops that provide citrus and floral notes instead of the bittering hops typically found in IPAs. To try Pale Organic Brewing Company's IPA stop by one of the following stores:
October 15th, 2015
October 16th, 2015
October 18th, 2015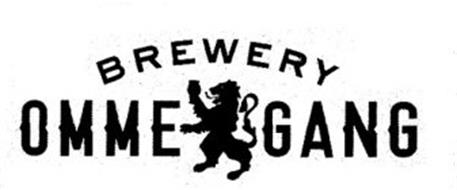 Ommegang Is back with their first ever American-style IPA! Currently the Nirvana IPA is only available in New York, New Jersey, and Connecticut and we have a special tasting for one day only! Stop by the stores listed below to try this brew which is produced at Ommegang's sister brewery in Kanas City,
October 17th, 2015
Now you can't have beer tastings in October without at least one pumpkin beer. This month's pumpkin variety is brought to you by Magic Hat featuring Wilhelm Scream. Wilhelm Scream includes pumpkin, cinnamon, and caramel malts to feature all the best of what fall has to offer. Try it October 23
rd
and 24
th
at these locations:
October 23rd, 2015 4-6pm
October 24th, 2015 11am-2pm
Follow
Price Chopper
and
Market 32
on Twitter for the dates and times of tastings later this month!
Tyler Blance- Produce Merchandising
It's the holiday season, and many of our local growers are enjoying a well deserved break from the busy growing season.  However, one of our growers, Richard Hourihan in Cabot, Vermont, is still growing strong!  Richard's farm is unique.  He delivers fresh-picked produce in the summer and fall, and then delivers fresh-picked fir trees to us once the holiday season comes around.
I had the opportunity to talk a little with Mr. Hourihan about his farm and what he does for a living.
How long have you been a local grower with Price Chopper?
"I've been a proud Chopper Farmer since the early 2000's."
What's your favorite crop to grow?
"My favorite thing in the world to grow is pumpkins."
Tell us a little about your tree farm operation. How many acres of crops do you grow?
"I grow 60 acres of fir trees and then 130 acres of vegetables.  The tree business was how I started out.  I only grow balsam fir trees- they're the best you can get and they're beautiful. Our trees are chemical-free and grown naturally without fertilizer or sprays."
What's the best part of doing what you do?
"For me, the best part is the view.  My farm is located on top of a big hill, and the view is breathtaking.  I like to sit out here early in the morning, listen to the radio and enjoy the view around me."
Operating a summer/fall vegetable farm and a tree farm makes for a long farming season. What's your favorite time of the year?
"The day when my season's over- just kidding!  I like spring, when I'm getting ready to plant everything and planning what I'm going to grow in the coming season for places like Price Chopper.  I like pulling out my seed catalog!" We're proud to support growers like Richard and his family, from sweet corn to acorn squash, all the way to fir trees in December.  If you happen to be in the St. Johnsbury, VT area, check out the Cabot Smith Farm fir trees at our St. Johnsbury store on Memorial Drive!
Written by:  Tyler Blance- Produce Merchandising
It's October, and the leaves are colorful and falling off the trees!  That means it's time for a few things; apple picking, pumpkin carving, and of course: apple cider!  Cider season is something we get pretty excited about, because we partner with a variety of different local cider mills and cider producers. In the Lebanon, New Hampshire area we're supplied with Walhowden Orchards local cider, pressed just a few miles from our West Lebanon store!  Barb and Matt Patch are tried and true apple people: their ancestors first settled on the orchard in 1775!  Since the mid-90's, we've proudly carried Walhowden cider in our Lebanon and West Lebanon stores.  If you're ever in the area, try some.  It's delicious! Down in rural Dallas, Pennsylvania, Brace's Orchard has been milling cider with us since the 80's- and we couldn't be happier about it!  Brace's Orchard cider is a staple in the Wilkes Barre area with roots dating back to the early 1800's, and Larry Brace (pictured) is a cider master. We love Brace's Orchard!
For our greater Plattsburgh area Chopper Shoppers, we partner with Rulfs Orchard in Peru with a lot of different produce items, one of them being local cider. Rulfs Orchard cider is a tasty treat for locals, travelers and anyone else who has the pleasure of tasting it! Bob Rulfs, originally a dairy farmer, began milling cider in 1983- and the rest is delicious history. Want to find out more about our local cider makers? Check out the info below!
Rulfs Orchard Roadside Stand: Bear Swamp Rd, Peru NY   /   Rulfsorchard.com
Cold Hollow Cider Mill: 3600 Waterbury-Stowe Rd. Waterbury, Center VT   /   coldhollow.com
Walhowden Farm Stand: 35 Walhowden Way, Lebanon NH
Brace's Orchard Road Stand: 444 Brace Rd, Dallas PA
Hicks Orchard: 18 Hicks Rd, Granville NY   /   hicksorchard.com
Beak and Skiff Apple Orchards Store: 2708 Lords Hill Rd, LaFayette NY   /   beakandskiff.com
Buell's Orchard Stand: 108 Crystal Pond Rd, Eastford CT   /   buellsorchard.com
Sunrise Orchards: 1287 North Bingham St, Cornwall VT   /   sunriseorchards.com