home.grown. Hooray for Honey!
We're proud to partner with a variety of local honey farms and apiaries in our region, like Ole McDonald's Honey Farm in Fonda NY, Kutik's Honey Farm in Norwich, NY, The Beekeeper's Daughter in Plains, PA and more. When it's made or grown here, we get it here!
Ole McDonald's Honey Farm: Fonda, NY
The Ole McDonald family is passionate and energetic. This family farm offers a wide variety of 100% natural products including lip balm, soap, candles, lotion, and of course, honey!  Additionally, they offer bee removal from cars and buildings.
We are proud to partner with Ole McDonald's Honey Farm!
Kutik's Honey Farm: Norwich, NY
When Chuck Kutik received two bee hives as a Christmas present, his love and fascination for bees took off. The family business has been up and running since 1978, and extraction and bottling of honey began in 1979. In 2001, Kutik began pollination services for cantaloupes, watermelons, cucumbers and squash in South Carolina where he lived. Their mission is to honor the honey bee and everything they have to offer! 
We are proud to partner with Kutik's Honey Farm!
The Beekeeper's Daughter: Plains, PA
William Perry Sr. started the family honey business in 1950. However, what started as a small family business developed into something much, much bigger.
Hannah, founder of The Beekeeper's Daughter, began her business in 2010 when she noticed there was a high demand for local honey. Hannah started bottling honey to local farmers, but The Beekeeper's Daughter eventually took off. Today, she sells honey throughout the United States and online. 
We are proud to partner with The Beekeeper's Daughter!
Fun Honey Facts!
Honey can be traced back to 8,000 years ago in Ancient Stone Age paintings.

Not all honey looks the same. The color of honey varies from all shades of yellow and amber. 

The flavor of honey is determined by the plant in which the nectar is extracted. 

The average American consumes one pound of honey per year, or 1 ⅓ cups.

Honeycombs are commonly sold as a delicacy.
Whether you enjoy honey in tea, drizzled on your oatmeal, or baked in recipes, the sweetness of honey can be used for almost any meal. Check out some delicious recipes below!
Guest blog written by Ben Taylor of Merle Maple Farm
As the weather begins to warm up, it's time for maple season! We at Merle Maple Farm, based in Attica New York, are proud to produce high-quality and consistent maple syrup for our local partners at Price Chopper and Market 32. Their commitment to providing local products for customers is beneficial for local economies and strengthens the "Tree to Table" connection that maple farming thrives off of.
Merle Maple Farm is owned and operated by the Merle Family, which is currently in its 6
th
generation of family ownership. We have over 17,000 taps in the woods which collectively produce over 350,000 gallons of sap per season. We boil this sap down to the sweet product we all know as maple syrup: between 6,000 and 9,000 gallons per year! Maple syrup is all-natural, with no additives and no modification; just pure nature-derived goodness. The Merle family produces a wide variety of maple products, from maple syrup to BBQ sauce, and cotton candy to sugar candy. We enjoy chatting with folks about all things maple, showing people how we make our maple products, and being engaged in the local community. We hope that you enjoy our maple syrup as much as we enjoy producing it. Thanks for reading!
Find out more about Merle Maple Farm by visiting their
website
, and find out more about our local maple producers on our
maple page
!
We had a great day today visiting the team at Mapleland Farms! We hung out at the sugar house with Mary Jeanne & the Mapleland Farms family to chat with our Facebook followers about all things maple! With Mary Jeanne's help, we were able to answer many of your maple questions. Below are some of the most popular questions & answers from our local experts!
Does the color of the syrup relate to the flavor of the syrup?
MJ: The darker the syrup the stronger the flavor. The color is determined by the sugar content of the sap when it comes out of the trees. However, all maple syrup is 67% sugar!
Has the weather this year been affecting your productivity?
MJ: We count on cold nights & warm days to make the sap run. This year, there's been cold nights & cold days, or warm nights & warm days, so the sap production is down slightly.
How much sap does it take to make one pint of maple syrup?
MJ: It takes about 40-50 pints of sap for one pint of pure maple syrup.
What is the difference between the grades of syrup?
MJ: There are 4 grades of pure maple syrup: golden, amber, dark, and very dark. The darker the syrup the stronger the flavor. All 4 grades have the same sugar content–67% sugar!
Which grade of pure maple syrup is best for cooking?
MJ: We recommend dark or very dark. The darker the syrup, the stronger the maple flavor.
Can you substitute pure maple syrup for sugar in baking?
MJ: Yes! When baking, substitute pure maple syrup with sugar 1:1 and reduce the amount of liquid slightly.
Does where the maple syrup comes from (NY, VT, Canada) affect the flavor?
MJ: Definitely! Just like wine regions, maple also has different flavor regions.
How should maple syrup be stored?
MJ: If unopened, pure maple syrup will keep for 2 years. Once opened, it should be kept in the refrigerator. Pure maple syrup can be put in the freezer; however, it will not actually freeze.
Do you tap the same trees every year?
MJ: We tap every tree, every year! Special thanks to our friends at Mapleland Farms. Look for their award-winning pure maple syrup at 3 of our locations: Fort Edward Market 32, Wilton Market 32, & Market Bistro in Latham. Learn more about them & shop all their products online.
Click here.
Written by Tyler Blance, Marketing Program Coordinator – Local
It's maple season in the Northeast and we're celebrating at Price Chopper and Market 32!
We're proud to team up with a variety of different maple farmers and producers across the 6 Northeast States we operate in! Our maple friends supply different stores with a range of items like pure maple syrup, maple cream, maple candies, and even maple cotton candy! Our Price Chopper brand of maple syrup is produced in Vermont from the sap of Vermont maple farms! Maple is a delicious seasonal flavor, but did you know that it's also an important agriculture product of our region? The Northeast is home to the ideal weather climate for turning maple tree sap into pure maple sugar (syrup): Vermont alone produces over 5% of the world's maple syrup supply!
There are a lot of different maple sugar farms in our region, ranging from small hobby farms who tap trees for personal consumption, all the way to folks who tap 17,000 trees, like our friends at
Mapleland Farms
in Salem NY !  Many of these farms offer sugar house visits and seasonal tours that are open to the public, and multiple Northeast state associations provide resources on visiting these local maple farms. You can see the process of maple production and become a Maple Master! Check out the links below to see what resources your state has to offer!
Visit a New York Maple Farm
Visit a Vermont Maple Farm
Visit a New Hampshire Maple Farm
Visit a Pennsylvania Maple Farm
Visit a Connecticut Maple Farm
Visit a Massachusetts Maple Farm
And if you aren't able to make it out to your nearby farm this year, our Vermont pals at Coombs Family Farms offer
this pretty cool video
that tells the story of their maple farm. For more information on our Northeast maple producers, visit our home.grown.
maple page
. May your maple season be extra sweet this year!
Written by Sara Lilkas, Marketing Intern 
October has always been one of my favorite months. Fall is now in full swing, the days are getting chiller, the leaves are changing, and there are two more beers to try at Price Chopper and Market 32! There's a great line up with a different tasting event each weekend in October! So make sure your growlers are empty! You won't want to miss out on any of these brews! First up is a Capitol Region favorite, Nine Pin Cider. Brewed in Albany, NY Nine Pin selects all of their apples from orchards in the Capital Region and Hudson Valley area. Nine Pin will be featured at the following locations on the 2
nd
and 3
rd
of October at these locations:
October 2nd, 2015 4-7pm
October 3rd, 2015 4-7pm
On October 9
th
and 10
th
we will be featuring the Peroni Brewery from Italy and has been in existence since 1846. The original recipe is still used to this day and is features fruity and floral notes. Peroni will be featured at tastings at the following locations:
October 9th,
2015 5-7pm
October 10th, 2015 2-4pm
Peak Organic Brewing Company is next to be on tap. Brewed in Maine, their IPA is brewed with three different varieties of hops that provide citrus and floral notes instead of the bittering hops typically found in IPAs. To try Pale Organic Brewing Company's IPA stop by one of the following stores:
October 15th, 2015
October 16th, 2015
October 18th, 2015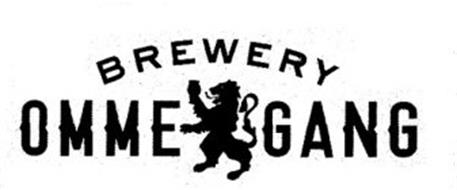 Ommegang Is back with their first ever American-style IPA! Currently the Nirvana IPA is only available in New York, New Jersey, and Connecticut and we have a special tasting for one day only! Stop by the stores listed below to try this brew which is produced at Ommegang's sister brewery in Kanas City,
October 17th, 2015
Now you can't have beer tastings in October without at least one pumpkin beer. This month's pumpkin variety is brought to you by Magic Hat featuring Wilhelm Scream. Wilhelm Scream includes pumpkin, cinnamon, and caramel malts to feature all the best of what fall has to offer. Try it October 23
rd
and 24
th
at these locations:
October 23rd, 2015 4-6pm
October 24th, 2015 11am-2pm
Follow
Price Chopper
and
Market 32
on Twitter for the dates and times of tastings later this month!