By Morgan Valachovic & Sarah Palmer
As December's craziness begins to trickle down, we gather with family, friends and pets to remain warm, as we get "snowed in" with abundances of food & drink! With just a couple weekends left in 2016, we invite you to close the year with us at the Growler station. After all, our hearts are filled to the brim, why shouldn't our glasses be? Join us for a tasting of the following beers to bring home with you this holiday season! Oh and check out this week's ad for a $5 OFF coupon, good for any New or Refill at the Growler Station.
December 22nd & December 23rd 
Ommegang Rare Vos
is a Belgian style Amber Ale that is brewed with sweet orange peel and grains of paradise to give you a mellow and spicy taste! Ommegang Brewery is based out of Cooperstown NY, not far from one our Price Chopper locations! Sample and enjoy this beer at our Growler Stations the following days:
December 22nd 

Loudonville Store (#138): 2-4 p.m.
Bethlehem Store (#159): 4:30-6:30 p.m.

December 23rd

Clifton Park Shopper's World (#112): 4-6 p.m.
Malta (#184): 4-6 p.m.
Saratoga Springs (#158): 1:30-3:30 p.m.
Wilton (#39): 4-6 p.m.
December 29th & December 30th
Genesee Brewhouse Black IPA
is noted for its notes of caramel with a combination of roasted and black malts. Its bitterness is balanced with hops from East Kent. With its dessert notes, it is guaranteed to add some warmth to a cold winter evening! Come and sample this beer on the following days at our Growler Stations:
December 29th

Loudonville Store (#138): 4-6 p.m.
Bethlehem Store (#159): 4-6 p.m.
Malta (#184): 4-6 p.m.

December 30th

Wilton (#39): 4-6 p.m.
Clifton Park Shopper's World (#112): 4-6 p.m.
Saratoga Springs (#158): 4-6 p.m.
Happy Holidays and a Happy New Year! Cheers. As always, please enjoy responsibly!
Written by: Kevin Schulke, Senior Category Manager Beer & Wine
You know it is something special when you get your own T-H-E proceeding the name and the people at Goose Island Brewing knew this was a very special beer when they named it
"The Ogden."
After all this Belgian Tripel was named after William B. Ogden and not only was he the 1
st
to open a Brewery in Chicago, he became their 1
st
Mayor. He also served as a Trustee to the Chicago Land Company which sliced a channel creating an Island in the Chicago River later named Goose Island and the namesake of the of the now well know Brewery.
William was not done after a stint in business and public service, he went into the Railroad Business and led a campaign to connect the East and West Coasts with a Railroad Line this effort was completed in 1869 in a town called Ogden Flats Utah and that is where they drove the "Golden Spike" on May 10
th
. It was the culmination of of a long and difficult project. The name Belgian Tripel refers to the use of up to 3 times the malt of the standard Trappist brewing style. This Belgian style Tripel is gold in color with a dense creamy head. The aromas and flavors are of Tropical Fruits with banana characteristics, there is a sweetness from the hops and higher alcohol, true to the Tripel standard of 9 percent alcohol. We will have a very limited supply of THE OGDEN at our Growler Stations beginning at 10 am on August 8
th
, please don't wait too long for when our barrels are poured, it is gone. This is beer is truly fitting to be a reward after a long or difficult personal effort whether it is after a hard day working in the yard or after you just drove your own "golden spike". Join us on August 8th from 10 AM-Noon at the following locations to taste The Ogden and don't forget to bring your growler to take home this special brew! Locations with Growler Stations: Market 32, Clifton Park, NY (Shoppers World) Market Bistro, Latham, NY Bethlehem (Slingerlands), NY Malta, NY Route 50 (Saratoga, NY) Market 32, Wilton, NY With the addition to Growler Stations to some of our capital region stores, we are happy to invite you to tastings throughout the month of July featuring 21
st
Amendment Brewery, Blue Point Brewing Company, and Druthers Brewing Company. 21
st
Amendment Brewery is based out of San Francisco, California and started in 2000 by Shaun O'Sullivan and Nico Feccia. 21
st
Amendment Brewery's goal is to rebuild the culture lost during prohibition, one beer at a time. Blue Point Brewing Company is located on Long Island in New York and is named after the favorite oysters of Queen Victoria. Their goal is to continue to brew beer their fans want to drink. Druthers Brewing Company is located in Saratoga Springs, New York and they are driven by rewarding those who live grandly and honestly with good beer. Make sure to check out their new brewpub on 1053 Broadway, Albany, New York! Ommegang Brewery located in Copperstown, New York was built in 1997 on what used to be a hop farm. Their Ommegang Summer of Love Tour Bus, will make a stop at Market 32 in Clifton Park to highlight their new Hopstate NY American Pale Ale made with hops only grown in New York State! All attendees must be at least 21. Check below for times and locations of these tasting events!
July 17th -21st Amendment Brewery featuring Hell or High Watermelon
4-6pm Market 32 in Wilton, NY 6:30-8:30pm Saratoga, NY (Route 50 Store)
July 18th-21st Amendment Brewery featuring Hell or High Watermelon
12-2pm Malta, NY 3-5pm Market 32 in Clifton Park, NY
July 19th-21st Amendment Brewery featuring Hell or High Watermelon
12-2pm Market Bistro in Latham, NY 3-5pm Slingerlands, NY
July 24th– Blue Point Brewing Company featuring Blue Point Summer Ale
4-7pm Malta, NY 4-7pm Market 32 in Clifton Park, NY 4-7pm Market 32 in Wilton, NY
July 25th– Blue Point Brewing Company featuring Blue Point Summer Ale
12-3pm Saratoga, NY (Route 50 Store) 12-3pm Market Bistro in Latham, NY 12-3pm Slingerlands, NY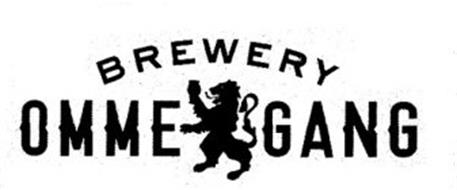 July 30th- Ommegang Summer of Love Tour featuring Hopstate NY
11am-12pm Market 32 in Clifton Park
July 30th-Druthers Brewing Company featuring All-In IPA
3-5pm Saratoga, NY (Route 50 Store) 5:30-7:30pm Malta, NY
July 31st-Druthers Brewing Company featuring All-In IPA
3-5pm Market 32 in Wilton, NY 5:30-7:30pm Market 32 in Clifton Park, NY
August 1st-Druthers Brewing Company featuring All-In IPA 
12-2pm Market Bistro in Latham, NY 2:30-4:30pm  Slingerlands, NY