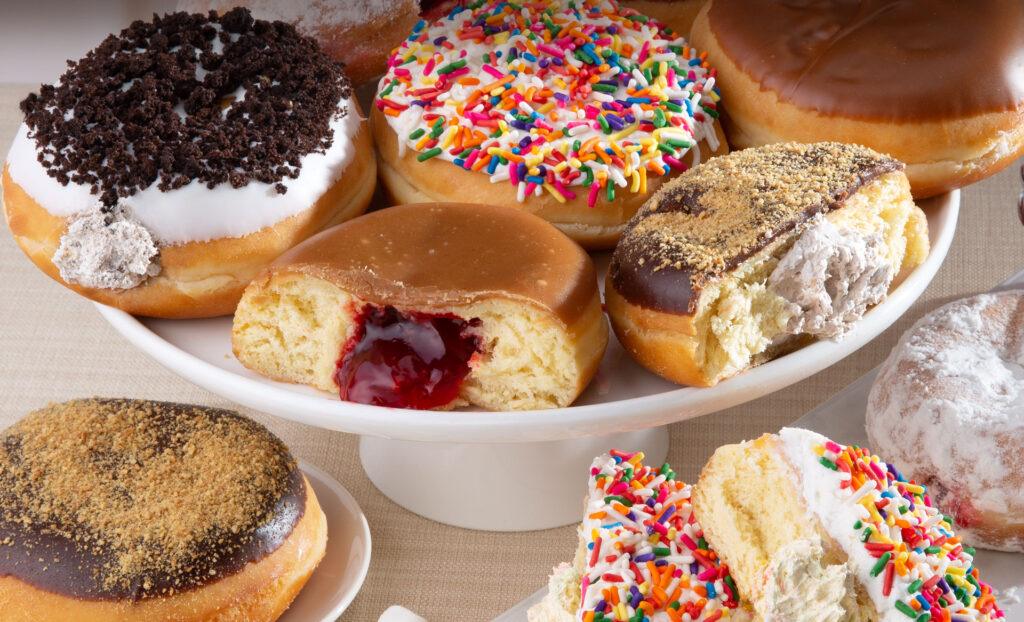 Want to hear something sweet? Paczki are back! We love these Polish treats and they're one of our main sources of happiness following the holiday season, after we've taken our decorations down. Lots of folks enjoy this pastry, but do you know the history behind it?
Fat Tuesday, also known as Shrove Tuesday or Mardi Gras, marks the last opportunity to indulge in tasty sweets and treats before Ash Wednesday, the first day of Lent. It is the final feast before those delicious desserts are given up for Lent. Fat Tuesday is the much-anticipated precursor to Easter, falling 47 days before the holiday each year.
Back in the day, meat and meat byproducts could not be eaten during Lent. Therefore, cooks would use up all their dairy and eggs during Fat Week, from Shrove Thursday to Shrove Tuesday. They made crepe-like pancakes known as nalysnyky in Ukraine, doughnuts called spurgos in Lithuania, krofne in Serbia, and pączki in Poland.
In Poland, Fat Thursday is known as Tłusty Czwartek. The final six days of Carnival season (karnawal) from Tłusty Czwartek to Shrove Tuesday are known as Zapusty. In 16th Century Poland, Paczki were made with bread dough, filled with pork fat and fried in lard. Later, they evolved into a sweet pastry. These sweet treats used to be only available for a short 24-hours once a year on Fat Tuesday, but luckily today most bakeries in the United States and Poland offer these chubby fry cakes the entire Carnival, and even during Lent (shhh!).
In Poland, some bakers fill a few Paczki with almond paste instead of the traditional marmalade, and the person who gets one of these is said to have good luck for the coming year! On the contrary, an old Polish proverb says that those who fail to eat at least one doughnut on Shrove Thursday, will no longer be successful in life…quite the consequence!
Stop by your local store to pick up a Paczki 4 pack, 2 for $7 with AdvantEdge Card in our ad this week! We cherish the opportunity to have a part in this long-valued tradition and we hope you love these sweet pastries as much as we do.