Written by Sara Lilkas, Marketing Intern 
October has always been one of my favorite months. Fall is now in full swing, the days are getting chiller, the leaves are changing, and there are two more beers to try at Price Chopper and Market 32! There's a great line up with a different tasting event each weekend in October! So make sure your growlers are empty! You won't want to miss out on any of these brews! First up is a Capitol Region favorite, Nine Pin Cider. Brewed in Albany, NY Nine Pin selects all of their apples from orchards in the Capital Region and Hudson Valley area. Nine Pin will be featured at the following locations on the 2
nd
and 3
rd
of October at these locations:
October 2nd, 2015 4-7pm
October 3rd, 2015 4-7pm
On October 9
th
and 10
th
we will be featuring the Peroni Brewery from Italy and has been in existence since 1846. The original recipe is still used to this day and is features fruity and floral notes. Peroni will be featured at tastings at the following locations:
October 9th,
2015 5-7pm
October 10th, 2015 2-4pm
Peak Organic Brewing Company is next to be on tap. Brewed in Maine, their IPA is brewed with three different varieties of hops that provide citrus and floral notes instead of the bittering hops typically found in IPAs. To try Pale Organic Brewing Company's IPA stop by one of the following stores:
October 15th, 2015
October 16th, 2015
October 18th, 2015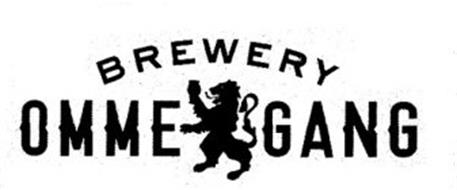 Ommegang Is back with their first ever American-style IPA! Currently the Nirvana IPA is only available in New York, New Jersey, and Connecticut and we have a special tasting for one day only! Stop by the stores listed below to try this brew which is produced at Ommegang's sister brewery in Kanas City,
October 17th, 2015
Now you can't have beer tastings in October without at least one pumpkin beer. This month's pumpkin variety is brought to you by Magic Hat featuring Wilhelm Scream. Wilhelm Scream includes pumpkin, cinnamon, and caramel malts to feature all the best of what fall has to offer. Try it October 23
rd
and 24
th
at these locations:
October 23rd, 2015 4-6pm
October 24th, 2015 11am-2pm
Follow
Price Chopper
and
Market 32
on Twitter for the dates and times of tastings later this month!
Written by:  Tyler Blance- Produce Merchandising
It's October, and the leaves are colorful and falling off the trees!  That means it's time for a few things; apple picking, pumpkin carving, and of course: apple cider!  Cider season is something we get pretty excited about, because we partner with a variety of different local cider mills and cider producers. In the Lebanon, New Hampshire area we're supplied with Walhowden Orchards local cider, pressed just a few miles from our West Lebanon store!  Barb and Matt Patch are tried and true apple people: their ancestors first settled on the orchard in 1775!  Since the mid-90's, we've proudly carried Walhowden cider in our Lebanon and West Lebanon stores.  If you're ever in the area, try some.  It's delicious! Down in rural Dallas, Pennsylvania, Brace's Orchard has been milling cider with us since the 80's- and we couldn't be happier about it!  Brace's Orchard cider is a staple in the Wilkes Barre area with roots dating back to the early 1800's, and Larry Brace (pictured) is a cider master. We love Brace's Orchard!
For our greater Plattsburgh area Chopper Shoppers, we partner with Rulfs Orchard in Peru with a lot of different produce items, one of them being local cider. Rulfs Orchard cider is a tasty treat for locals, travelers and anyone else who has the pleasure of tasting it! Bob Rulfs, originally a dairy farmer, began milling cider in 1983- and the rest is delicious history. Want to find out more about our local cider makers? Check out the info below!
Rulfs Orchard Roadside Stand: Bear Swamp Rd, Peru NY   /   Rulfsorchard.com
Cold Hollow Cider Mill: 3600 Waterbury-Stowe Rd. Waterbury, Center VT   /   coldhollow.com
Walhowden Farm Stand: 35 Walhowden Way, Lebanon NH
Brace's Orchard Road Stand: 444 Brace Rd, Dallas PA
Hicks Orchard: 18 Hicks Rd, Granville NY   /   hicksorchard.com
Beak and Skiff Apple Orchards Store: 2708 Lords Hill Rd, LaFayette NY   /   beakandskiff.com
Buell's Orchard Stand: 108 Crystal Pond Rd, Eastford CT   /   buellsorchard.com
Sunrise Orchards: 1287 North Bingham St, Cornwall VT   /   sunriseorchards.com
Want to win a FREE Halloween party for your kids?  Tell us about the best Halloween costume either you or your kids ever wore! Halloween is one of the most creative holidays of the year!  We're getting into the Halloween spirit here at Price Chopper
and we want to help you do the same!  Tell us about the BEST Halloween costume either you or your kids ever wore and one lucky fan will win a FREE kids Halloween party! Comment below and on our
Facebook page
to be entered to win a ½ gallon of apple cider, a pumpkin-decorated message cookie, a pumpkin pull-apart cupcake cake, a single layer pumpkin cake and plates, cups and napkins!
Check out our "Fall in Love with Fall" board on
Pinterest
for some excellent Fall decorating and baking ideas!  Also, don't forget to stop into your local Price Chopper to check out all of our tasty fall treats in our Bakery!  We have everything you need to make your Fall celebrations complete!  All entries must be received by 5:00 pm on Friday, October 19
th
2012. Limit one entry per person. Don't forget to comment below AND on our Facebook page for a chance to win.  Read the official rules
here

.
  Good luck!