Summer came and went in what seemed like a matter of seconds. The air is slowly starting to get cool, the leaves are turning all different shades of red and orange, and your student is beginning yet another school year. Fear not! Here at Price Chopper and Market 32, we want to make your back-to-school season a smooth transition. We have put together some lunch box essentials as well as some easy lunch recipes that your child will love! Take a look below.
Protein: Protein is essential for growing bodies and minds! Examples include chicken, turkey, eggs, peanut butter, and beans.
Whole Grains: Choose whole grain options like whole wheat bread, crackers, and wraps.
Produce: Eat the rainbow! To make eating fruits and veggies more fun, try having your student pair an apple or banana with peanut butter or carrots with ranch.
Snacks: There are so many options for snacks. Your student may enjoy yogurt, cheese sticks, peanut butter or cheese crackers, nuts, seeds, or granola bars. Additionally, having treats in moderation will also make lunchtime more fun. The possibilities here are endless! 
Drinks: Remember to include a bottle of water in your child's lunchbox to keep them hydrated throughout the day.
A well-prepared lunch box sets the tone for a productive day of learning. By including a variety of nutrient-rich foods, you provide your child with the fuel they need to stay focused and engaged in their studies. Remember, variety is key—mix and match different food groups, flavors, and textures to keep lunchtime exciting and satisfying.
Check out some quick & easy snacks & meals!
Back-to-School Allergy Planning - What You Need to Know
Food allergies are a very stressful issue for children and families. Given how diverse our food supply is, and the potential for foods to be ingredients or potential exposure to allergens in kitchens and prep areas means every mouthful is meaningful.
There are nine food allergens identified as having significant prevalence that must be clearly labeled by law. The Food Allergen Labeling and Protection Act [1]was rolled out in 2004 and has been an important tool for those navigating these issues. The original eight allergens are: milk, soy, peanut, fish, shellfish, wheat, (tree) nuts, and eggs, and sesame was added to the federal list in the Spring of 2021.
One of the most common and most concerning is peanut allergy. Sensitivity can range from slight to life-threatening, and the issue may not be on the radar until a frightening health episode. For many with peanut and other severe allergies, it is critical to maintain and carry an epinephrine auto-injector in case of accidental exposure. Family, childcare providers, friends, school nurses and teachers should all be trained to read food labels to avoid allergenic foods, understand signs of exposure and have an emergency response plan. To ease this process, Food Allergy Research and Education, a non-profit supporting those with allergies, has an emergency plan resource document.
The Price Chopper/Market 32 Pharmacy Team is conducting an awareness campaign about epinephrine auto-injector management, ask your pharmacist to assist with keeping these vital devices ready if they are needed. Work with your healthcare provider to ensure an emergency plan is in place.
There is some good news – strong research[2] has shown it is possible to avoid developing a peanut allergy.  Infants that show early signs of possible allergy issues, including family history, eczema and egg allergy may be on the road to a peanut allergy as well. If identified early, and coordinated/supervised by an allergist, pediatrician and registered dietitian-nutritionist, it has been shown that peanut allergy development can be mitigated/reduced with very controlled micro-doses (6-7 grams) of peanuts over time, and timing of that intervention is key. Ideally, the process should start when the baby is just starting on foods, at about the 6-month mark. It should NOT be attempted without coordination and supervision of experienced healthcare providers. It is a recent development in allergy prevention and care, discussion of any concerns should occur at one of the first pediatrician visits, so risks can be assessed as soon as possible. Early and medically supervised intervention could offer significant health and quality of life benefits if peanut allergy can be avoided.
Setting off for school with food allergies can be daunting, but we're here to help make the transition easy and worry-free! We'd like to share these back to school resources to help you and your student enjoy the school year to the fullest.
Safety Tips


The most important part of sending a food-allergic kid to school – whether for the first time, or the 12th time – is making sure they are equipped with the resources to stay safe:
medication and safe food. Before the school year starts, make teachers, administration, student health and kitchen staff aware of your student's needs and inquire about any food allergy policies they have in place. In case of an emergency, it's best to have an action plan prepared so your child will be taken care of.
Lunchbox Ideas


Packing a nutritious, allergy-friendly lunch for your child is an important part of his or her school day. Make your little one's lunchbox fillers stand out with these helpful tips, tricks and recipes. Check out Enjoy Life Food's
Recipe Page
for tons of yummy recipes – both sweet and savory – that will be sure to put a smile on your kid's face. Here are a few of our favorites:
Plentils Pizza Crust: Turn your child's favorite Plentils flavor into a savory pizza crust and top with his or her favorite allergy-friendly toppings!
Chicken Nuggets on a Stick: Garlic & Parmesan Plentils make a perfect allergy-friendly "breading" for chicken nuggets. Pack this kid-friendly favorite for a lunchbox win.
Applewiches: This gluten-free twist on a sandwich is a fun, yummy way to switch things up and add some flare to your kid's lunchbox
Chocolate Chip Cookie Waffles: Breakfast for lunch? Yes, please! This recipe is another fun and delicious sandwich alternative for a back-to-school lunch.
Need help figuring out the best way to "build" your student's lunchbox? Check out
Enjoy Life's Lunchbox Inspiration Guide
!
Lunch-Libs


Use Enjoy Life's Lunch-Libs template to create a customized message that will be sure to brighten your child's day. Click
here
 for a downloadable version! With these tips, you'll be parent-of-the-year for sure.
Written by Sara Lilkas, Marketing Intern
It's that time of year again! School is starting up and the lazy days of summer are gone for another year. As a partner to local communities, Price Chopper believes in giving back to schools and helping to enhance the learning process for local students. The Tools for Schools program runs from now until March 26
th
, 2016. At the end of the school year Price Chopper will distribute $500,000 in school supplies among schools in the program. Earning points is easy, once your AdvantEdge card is registered into the program online or at the Guest Services desk, every dollar you spend is one point for your school of choice (alcoholic beverages, tobacco products, lottery tickets, gift cards, stamps, tickets to go, tax, and bottle deposits are excluded) earns points. Double points are earned every Price Chopper or Central Market Classic brand product purchased. You can see how many points you've earned for you school on the bottom of your Price Chopper receipt every time you shop!
There will be opportunities and contests built into the program for schools to earn bonus points throughout the year! Make sure to visit
Price Chopper Facebook
page on September 1st for the opportunity to earn 5,000 bonus points! Your school's coordinator will comment on the Tools for Schools post made that day with the name of your school and the schools code (the code is what is used to register your AdvantEdge card into the program.) Schools receiving over 100 likes will earn 5,000 bonus points! Coordinators! Make sure you have your bonus points checklist handy so you never miss an opportunity to earn bonus points for your school! As part of the Tools for Schools program, Price Chopper will be hosting our annual school supply drive.Now through September 12
th
, school supplies you purchase can be donated by placing them into the bins in the front of your local store. At the end of the drive, the Salvation Army will collect the items and distribute them to students in need. To check if your school is enrolled, simply stop at the Guest Services desk or check at
pricechopper.com
. If your school is not yet in the program, talk to school officials and they can get the school enrolled in the program.
Sponsored by: Post, Skippy and Thomas'
What does your little one want to be when they grow up?  Whether it's a doctor, teacher or firefighter, we want to know!  Enter our Back to School Photo Contest by emailing a photo of your child with a caption of what they want to be when they grow up to
[email protected]
.  We'll display the photos on our
Facebook
page and three lucky winners will be chosen at random to receive awesome back to school prizes courtesy of our contest sponsors, Skippy Peanut Butter, Post Cereal and Thomas' English Muffins!  One winner will receive an iPad 2 and the additional winners will each receive a $400 Apple Gift Card for their child's back to school needs. We know that breakfast is the most important meal of the day and it can help kick start your child's school day.  Our three Back to School sponsors each have essential breakfast items which your kids are sure to love! Since 1895,
Post
has brought quality foods to the breakfast table.  Some of our favorite Post cereals are Honey Bunches of Oats, Pebbles, and Raisin
Bran!  Post is dedicated to health and wellness, offering families a variety of cereal choices to meet their nutritional needs from whole grain and fiber to lower sugar offerings.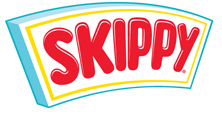 Whether you're family enjoys Creamy Peanut Butter or Crunchy Peanut Butter,
Skippy
is a timeless favorite for PB&Js.  Skippy is made from only the freshest peanuts, and packed with the great peanutty taste you love!
Thomas'
English Muffins have the original "Nooks & Crannies" which make every morning better.  Not only does Thomas' offer the classics, but their soft, delicious bagels are another breakfast treat your kids can easily grab before they head off to school.
A good breakfast gives children the energy they need to do their best and ultimately work towards what they want to be when they're grown up!  Don't forget to enter out contest by September 14
th
for your chance to win an iPad 2 or Apple gift certificate for your child! Read official contest rules 
here
.
What's your favorite food to enjoy with a big glass of milk?  Are you a milk and cookies fan or do you love drinking milk with your morning breakfast?  Tell us how you enjoy Gaelick Farms Dairy Pure Milk for the chance to win two tickets to meet "CeCe" from
Shake it Up!
at the Back to School Expo in Albany, New York on September 7th, 2013.   Leave your answer below and on our
Facebook
page to be entered- two winners will be randomly selected to receive two tickets each to meet CeCe.
Did you know only 1 out of 3 kids start their school day with a healthy breakfast?  Kids that start their day with a breakfast filled with quality protein, whole grains, and fruit can achieve higher test scores, increased concentration, and better attendance at school. Protein at breakfast can help power you through the morning so you can win the day.  Garelick Farms Dairy Pure® milk is a delicious, easy and affordable way to get high quality protein in the morning.  Read official contest rules
here
and leave your comment by Friday, August 30th to enter!