Written by Sara Lilkas
Fall has become synonymous with pumpkin season, for reasons far beyond the classic Jack-O-Lantern! I think it's fair to say that today's consumer is seriously pumped-up about pumpkin! From pumpkin flavored drinks and baked goods, to pumpkin ice cream and scented candles, there is no shortage of this fall-favorite flavor!
Pumpkins are great for decorating or even eating! Have you ever baked pumpkin seeds after carving a pumpkin for Halloween They're delicious and super easy! Simply separate the seeds from the meat of the pumpkin, put them on a greased cookie sheet, add some salt and bake at 300° F for about 45 minutes or until golden brown! Pumpkins do not have to be limited to the spooky happenings surrounding Halloween either. They can also be used for your seasonal fall and Thanksgiving decorating. Pumpkins can be hollowed out and used as vases or they look great painted with stencils, glitter, or monograms to fit in with the rest of your decorations.
I'm a huge fan of adding pumpkin to everything possible the months of September-November, and if it spills over into December a little bit that's fine too. (I would eat pumpkin year round if it was available!)  I love adding pumpkin to pancakes, waffles, bread (for toast), and muffins. I found that learning to cook and bake is a lot more fun when attempting to make foods that I really enjoy. This year I decided to try and make pumpkin muffins instead of purchasing them like I normally do. I tried this
recipe
here and they turned out great! Plus, you get the added bonus of the apartment smelling amazing when baking muffins fresh at home! Now the only thing better than pumpkin would be the addition of chocolate. My next baking attempt will have to be
Pumpkin Swirl Brownies
. Brownies are my go-to favorite baked good regardless of the season, but adding pumpkin to the mix will probably result in me eating the whole batch, by myself, in one sitting, it's fine. My pumpkin obsession has grown with time and age, since now there are also many varieties of pumpkin flavored beer! It seems that almost every brewery, no matter how large or small, puts out a pumpkin flavored beer for the fall. Each variety uses its own unique blend of spices to bring out the pumpkin flavor, so it's exciting to try the different varieties and discover the many flavors! Two of my favorites are the Blue Moon Harvest Pumpkin Ale and Magic Hat's Wilhelm Scream. As always, please enjoy responsibly! What are your favorite pumpkin flavored treats? Leave a comment below!
Written by Sara Lilkas, Marketing Intern 
Thanksgiving is right around the corner and for almost everyone it is a day to be thankful for what they have, spend time with family, and most importantly eat a delicious Thanksgiving Feast. Since the majority of us are guests at these Thanksgiving events we do not have to worry about cooking many of the complex dishes that are expected to be served as part of the festivities. Now even for experienced cooks, the Thanksgiving meal can be a daunting task. Even if you aren't cooking for a large group of people there are usually high expectations that go along with Thanksgiving dinners and no one wants to disappoint their guests.
If you are hosting Thanksgiving dinner this year, it is essential to sit down and plan out the tasks that need to be completed ahead of time and create your plan of attack. At this point you have to think about what kind of planning works for you. I like making lists where I can check things off as I do them. (For some reason the physical act of checking something off makes me feel like I'm actually accomplishing something and makes the whole task seem more bearable.)  I find it especially helpful when I am presented with tasks that seem overwhelming or difficult. As with almost everything in this world what works for me might not work for you, so it might be beneficial to host a smaller gathering (maybe with a few friends) as a test run to see how you like to plan or organize these kind of events.
Now that you know how you want to organize your Thanksgiving dinner, it's time to actually plan it. Starting to prep around two weeks in advance is the ideal time frame. This is when recipes should be gathered and narrowed down to the final menu. When planning the menu think about what time you are planning to serve dinner as well as what kitchen tools will be needed for each dish and how long everything takes to prep and prepare. As part of the planning process you will want to make sure you have everything required to complete those recipes.
Timing is another thing to consider. Since it's safe to assume most people only have one oven, planning out the space and
time every dish needs to be fully cooked is essential. At this point go back through your planned menu and see what can be prepped and prepared ahead of time. Items such as pie crust dough and cranberry sauce can be made a few days ahead a time. Many vegetables can also be chopped and prepped ahead of time. Take a look at the menu and decide which items can be prepped early to save you some time on Thanksgiving Day.
Now let's get talking about that turkey. The weight of your turkey determines how long it takes to defrost if you have purchased a frozen turkey. It could take DAYS!( Please refer to our
We Know Turkey
guide for more information about defrosting and cooking turkeys!)Make sure you plan accordingly, no one wants a frozen turkey on Thanksgiving Day! Also make sure you have a safe environment to thaw your turkey out in. Plan out how you are going to cook your turkey and if you are worried about how it will turn out, it's not a bad idea to practice on a smaller turkey or a whole chicken in the weeks leading up to Thanksgiving. Pricechopper has plenty of different turkey
recipes
to try out and who knows maybe one will become your new holiday favorite!
I hope these tips help to make your holiday season less stressful and more enjoyable! Make sure to share your Thanksgiving table pictures with #PriceChopper and #Market32 on Twitter and Instagram!
Thanksgiving will be here before you know it, so there's no better time than now to start planning your upcoming feast.  While you may be more focused on prepping the food menu, make sure you don't forget about the wine!  Thankfully, with a traditional spread of appetizers, savory meats, mashed potatoes, yams, stuffing, cranberry sauce, pickled this and peppered that, all the way to pumpkin or pecan pie, there are dozens of wine pairing possibilities.  Make the most of your Thanksgiving dinner with a few easy and classic wine selections sure to please any palate. Founded by world-class sommelier Joseph Carr, Josh Cellars wine was created and named in honor of his Dad.  With 6 varietals in the portfolio, Josh Cellars wines are bold yet approachable, affordable and perfect for your Thanksgiving celebration. For those who prefer white wine, offering a crisp Chardonnay with ripe fruit flavors
is always a good idea. 
Josh Cellars Chardonnay
is balanced with hints of citrus and subtle oak that can stand up to rich foods like corn pudding and green bean casserole.  It also pairs particularly well with stuffing, especially if it's made with apples.
Fruit forward and food-friendly, Pinot Noir is a classic favorite and common fixture at the Thanksgiving table. 
Josh Cellars Pinot Noir
is bursting with flavors of cherry, strawberry and a hint of chocolate.  Balanced with bright acidity, this medium bodied wine won't overpower the delicate flavors of turkey or holiday ham. Last but not least, try serving a more robust wine to round out your meal. 
Josh Cellars Cabernet Sauvignon
is bursting with dark fruits and flavors of cinnamon, clove and toasted oak. It has firm tannins and a long finish that complement a flavorful holiday roast or rich chocolate dessert.
While there may be many competing flavors on the Thanksgiving table, selecting a versatile wine doesn't have to be a challenge fit only for a sommelier.  You can worry less and enjoy more this Thanksgiving by selecting affordable, quality wine like those from Josh Cellars. Cheers!
Written by Ellie Wilson, MS, RD Senior Nutritionist
Many people are on a budget these days and that tends to raise awareness of all kinds of things, including how much food we eat.  For those managing diabetes, being aware of food and what its impact is on blood sugar is important, but more than once I have heard that eating healthfully is too expensive. Balancing the budget and balancing health is possible, with a few insights and a little planning. Planning is the first hurdle – so many of us are so busy, we find it easy to ignore the concept. However, most of us plan "accidentally" – many people have a set routine for meals they cook throughout the week, as well as typical items they buy or prepare for lunch, dinner and snacks. It often changes seasonally – salads in summer, with meat on the grill; soup in the fall and winter, as well as crockpot meals. The first step to planning is just putting your "usual's" down on paper, with dollar amounts you usually spend (or the budget amount you are trying to stick to!) You don't have to change everything to eat healthier on a budget, just tweak what you usually do. Do you buy rotisserie chicken for Monday nights, when you don't want to cook? Plan on scooping out some frozen broccoli from a bag in the freezer, and microwaving a small potato – done, healthy, fast, and cheap. Both the frozen broccoli (as well as any other frozen vegetable or fruit) and the potato are very economical choices for eating well. Try a little herb seasoning, lemon or ginger in the cooking water of the broccoli. Breakfast is also easy – eggs are a really inexpensive source of good protein, and easy to mix up with leftover vegetables for an omelet. Wheat bread is the new white bread – we now eat more wheat bread than white in the U.S., so it should be easy to find an economical choice that has at least 2 grams of fiber per slice. Manage meat – check on the sales, slice thinly, store leftovers properly, and you can probably turn down the volume but
turn up the lean, more nutritious protein choices – trade up to seafood and lean meats.  Coupons are also a tool in your toolbox – check out that list of usual's every week, and connect coupons where you can – you'll get the best nutrition as well as the best bargain! Medication connection – check out the Price Chopper Diabetes AdvantEdge program. Multiple medications, insulin syringes, pen tips, lancets and lancing devices – are all free. That will definitely lower the cost of diabetes management! Here is a great
EatingWell® recipe
that puts it all together – enjoy!
Written By Sara Lilkas, Marketing Intern
One of my favorite rainy day activities is to curl up on the couch with a cup of tea and a really good book. Even though I am now an avid coffee consumer, I grew up drinking tea and it is my go to drink when I want to feel comforted and relaxed. Tea has many soothing qualities and even though there are plenty of caffeinated varieties, as a general rule I do not drink it in the morning. I prefer to drink tea throughout the day or at night before I go to bed. Growing up I used to drink tea when I was not feeling well or I used it as a way to stay up later and talk to the adults. Since I was a child I used to dump what now seems like pounds of honey or sugar into the tea, so I really missed out on
appreciating the different layers of flavor that can be found in a cup of tea. There are so many different varieties that I will probably never be able to try them all in my lifetime. Now that I am old enough to know that not everything needs to be coated in sugar to be considered tasty, I can actually appreciate a lot of the flavors. Now the large variety of tea is not only limited to flavors. Tea is made with a wide array of ingredients that have many different properties. There are teas that help with relaxation, your metabolism, and one's that can help soothe your stomach and more. I however don't usually pick a tea for those reasons, I am strictly a flavor girl. I am a sucker for a steaming cup of English Breakfast or Earl Grey Tea. However my all-time favorite is a spiced chai. Not only are chai teas delicious, but they also smell amazing. As a general rule I prefer black teas (like the English Breakfast and Earl Grey), but every once in a while I will choose to go with a green tea. When drinking green tea I usually choose a variety with fruit infused flavors, such as blueberry and acai (my personal favorite when it comes to green tea at least). I always try to keep my tea cabinet well stocked, so I almost always have what I am in the mood for available. When drinking tea it is important to remember that contents are VERY HOT. I really do not know how I forget this, especially when going through the motions of boiling the water and steeping the tea etc. But I have burned my tongue and the bridge of my mouth one too many times and I want to save you some pain. (Even though I will probably not follow my own advice and end up burning myself a
gain since I lack patience.) Patience is a virtue when it comes to tea. One must wait the proper amount of time for the tea to steep (usually included in the directions on the box) and then one must wait again so it is cool enough to drink. Now if you are not sure which teas you enjoy and you reside within the Capital Region the Bigelow mobile tea bar will be visiting Market 32 in Clifton Park on October 22, 2015 and Market 32 in Wilton on October 23, 2015. At both locations the mobile tea bar will be brewing from 11am to 6pm with personalized tasting opportunities as they debut some new flavors.
Written By: Ellie Wilson, MS, RD  Senior Nutritionist, Price Chopper Supermarkets
There are many voices highlighting different diet strategies, but none of them is as time tested, delicious and now highly proven to offer the best any diet can offer – exciting, appetizing fare that results in substantially better health for most people. Enter the Mediterranean diet, a food heritage and cuisine that emphasizes extra virgin olive oil, fruits and vegetables, seafood and nuts, along with red wine, as mainstays. Pasta, crusty breads and beans round out the Mediterranean foundation. We carry a great variety of imported Italian foods, including Price Chopper and international brands, and many of them are highlighted during our Italian celebration starting on October 11th.  They offer an authentic link to the flavors and foods of the Mediterranean.
Extra virgin olive oil is darker green in color, and can vary in flavor from sweet to peppery. The darker color means there are more polyphenols and antioxidants, which contribute to the flavor elements and healthfulness of the oil. Great for cooking at lower temperatures, and for adding cold to salads and bread dips, extra virgin olive oil should be a staple in your pantry. The best study showed that up to 4 tablespoons of olive oil per day helped protect from high cholesterol, high blood pressure and stroke. San Marzano tomatoes are a particular heirloom variety of tomatoes originating from the small Italian town of San Marzano sul Sarno, and have been grown since the 1700's, when they were brought back from Peru. They have a strong, sweet taste and lower acidity than Roma's, and make a wonderful sauce. They are so unique, they are certified by the Italian government. Lycopene, an antioxidant that also lends its red color to tomatoes, is more easily absorbed from cooked tomatoes, so these items are rich sources. Check out the Price Chopper and Cento brand canned tomatoes, great for sauces and salsa's. DeLallo brand began offering authentic Italian foods door to door in the 1940's. Their pepperoncini and giardinera are wonderful – spice up cole slaw with thin slices of pepperoncini, or add it to a sandwich mixed with shredded lettuce. Giardinera is a jarred vegetable salad with cauliflower and carrots in a spicy vinegar, comes in mild and hot varieties, and is a savory, convenient vegetable side salad for lunch or dinner.  Cento brand has brought over 1,000 authentic, premium Italian foods to the United States for over 40 years, and flavor makers like anchovy, clam juice and marinated artichokes are all highlighted this week. Put it all together with fresh seafood (October is National Seafood Month) and you will enjoy the best the Mediterranean diet has to offer! An easy, delicious dinner can include your choice of fresh white fish (1 pound) like cod or haddock, broiled. Combine Price Chopper canned San Marzano tomatoes (28 oz.),  in a sauce pan with two tablespoons each of dried basil and oregano, two cloves of minced garlic, and one anchovy filet, brought to a boil, then simmer and reduce until slightly thickened (about 15 minutes).  Be sure the filet has dissolved into the sauce. Serve over the white fish, with a side of al dente pasta and a green salad with olives. Serves 3-4. You can also try our Create, Take and Bake fresh seafood meals at the seafood counter. Welcome to the Mediterranean!
Written by Molly Zingler, New York Apple Association
With so many great-tasting apple varieties available this time of year, it is possible to snack on a different flavor every day for weeks – if not months!  New York growers produce more apple varieties than any other state, so when you've had your fill of fresh fruit then start baking with them. You turned off your oven for the summer, so now that fall is here let's ease back into baking gently. First, here are our tips to lay the foundation – crust, if you will – for the best baking experience:
Make the right choice: All apple varieties are not created equally. Choose varieties that are recommended for baking. Which means never choosing Red Delicious.
Make the hard choice: Select apples that are firm to the touch and aren't bruised. Handle them gently to prevent blemishes.
Just say no to the fruit bowl: Refrigerated apples last much longer than room-temperature ones.
Pucker up to prevent browning: To keep apple slices and dices from browning before baking, bathe them in a mixture of half lemon juice, half water – or 100 percent apple juice fortified with vitamin C. (Lemon juice = citric acid = vitamin C.)
Get mixed up: When making a pie, crisp, slump, betty, crumble, or any other baked goodie that calls for sliced or diced apples, use a blend of sweet and tart apple varieties for balanced flavor.
Dress for success: Most of the apple's health benefits are in the peel, so leave it on.
Now let's bake something! The pinnacle of baking with apples is the two-crust apple pie, but that can also be daunting for many bakers. If you don't feel ready to tackle a two-cruster, start with a crostada. This rustic, free-form pastry tastes just as good as its more formal cousin.  We've made it even easier by calling for a ready-made crust. When you're ready to move up to a two-crust pie, find that recipe (and many others) at www.nyapplecountry.com/recipes. For our advice on which varieties are best for baking, visit www.nyapplecountry.com/apple-country-useage-chart.
Apple Walnut Crostada
1 refrigerated/ready−made piecrust
cooking spray
6 or 7 baking apples, peeled, cored, and sliced
1/2 cup brown sugar
1/3 cup chopped walnuts
1/4 cup all−purpose flour
dash of vanilla extract
2 Tbsp. butter, cut into pieces
Preheat oven to 350 degrees. Coat a baking sheet with cooking spray and set aside. Place apple slices, sugar, walnuts, flour and vanilla extract in a large mixing bowl and toss well.
Transfer piecrust to baking sheet. Spoon apple mixture into center of piecrust and fold up sides of pastry to capture apples and juices. Dot with butter. Bake for 45 to 50 minutes or until crust is golden brown. Serves 8.
Nutrition Info:
Each serving contains 320 calories, 51 g carbohydrate, (4 g fiber), 2 g protein, 14 g fat, (5 g saturated fat), 10 mg cholesterol, and 125 mg sodium.
Photo credit:
U.S. Apple Association, www.usapple.org.
About Molly Zingler
Molly comes by her apple props honestly. In addition to being marketing director for New York Apple Association, she grew up in New York Apple Country and recently married a New York state apple grower.
About New York Apple Association, Inc.
A nonprofit agricultural trade association based in Fishers, N.Y., NYAA represents the state's commercial apple growers. The association supports profitable growing and marketing of New York apples through increasing demand for apples and apple products, representing the industry at state and federal levels, and serving as the primary information source on New York apple-related matters. For more information, visit
www.nyapplecountry.com
.
Written by Tyler Blance, Marketing Program Coordinator – Local
It's fall harvest season in the northeast, and we're celebrating homegrown at our
Clifton Park Shoppers World Market 32
! Saturday, October 24
th
starting at 10am, we'll be hosting Homegrown Harvest Day, a day-long sampling event featuring products and appearances from local producers in the area. Harvest Day comes at a time when many of our Northeast farmers are preparing for a well-deserved rest from the hectic growing season, but it also comes at a time when folks are starting to prepare for the holiday season and spending time with family. Our local producers are part of our Pric
e Chopper – Market 32 family, so we're holding Homegrown Harvest Day in part to celebrate their partnership with us as we help people feed and care for themselves and their families. On the 24
th
, we'll be featuring a variety of local producers, beginning first with our friends at Death Wish Coffee. These guys are from Round Lake, NY and brew "the world's strongest coffee". They're in the running to win a commercial during football's big game this year; visit their website
here
to vote for them! We'll also have other producers from the area in-house at Shoppers World Market 32, including David Pede from Pede Bros pasta, Dave Shaul from Shaul Farms and Phyllis Underwood from Shushan Valley Hydro Farm. Come meet your Northeast producers, chat with them and sample the products they make and grow for you! Supporting local is something we've always held a lot of importance to as a brand, whether it be supporting local community events and charities, supporting a local cider mill, Christmas tree farm, maple syrup producer or bakery. We'll be hosting homegrown-focused sampling events in other stores in the future—stay tuned as we round up the local crowd in other parts of the Northeast!
Written by Sara Lilkas, Marketing Intern 
October has always been one of my favorite months. Fall is now in full swing, the days are getting chiller, the leaves are changing, and there are two more beers to try at Price Chopper and Market 32! There's a great line up with a different tasting event each weekend in October! So make sure your growlers are empty! You won't want to miss out on any of these brews! First up is a Capitol Region favorite, Nine Pin Cider. Brewed in Albany, NY Nine Pin selects all of their apples from orchards in the Capital Region and Hudson Valley area. Nine Pin will be featured at the following locations on the 2
nd
and 3
rd
of October at these locations:
October 2nd, 2015 4-7pm
October 3rd, 2015 4-7pm
On October 9
th
and 10
th
we will be featuring the Peroni Brewery from Italy and has been in existence since 1846. The original recipe is still used to this day and is features fruity and floral notes. Peroni will be featured at tastings at the following locations:
October 9th,
2015 5-7pm
October 10th, 2015 2-4pm
Peak Organic Brewing Company is next to be on tap. Brewed in Maine, their IPA is brewed with three different varieties of hops that provide citrus and floral notes instead of the bittering hops typically found in IPAs. To try Pale Organic Brewing Company's IPA stop by one of the following stores:
October 15th, 2015
October 16th, 2015
October 18th, 2015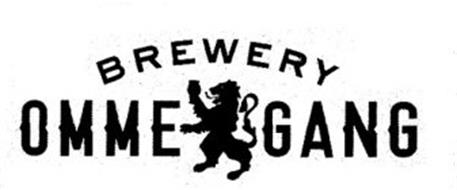 Ommegang Is back with their first ever American-style IPA! Currently the Nirvana IPA is only available in New York, New Jersey, and Connecticut and we have a special tasting for one day only! Stop by the stores listed below to try this brew which is produced at Ommegang's sister brewery in Kanas City,
October 17th, 2015
Now you can't have beer tastings in October without at least one pumpkin beer. This month's pumpkin variety is brought to you by Magic Hat featuring Wilhelm Scream. Wilhelm Scream includes pumpkin, cinnamon, and caramel malts to feature all the best of what fall has to offer. Try it October 23
rd
and 24
th
at these locations:
October 23rd, 2015 4-6pm
October 24th, 2015 11am-2pm
Follow
Price Chopper
and
Market 32
on Twitter for the dates and times of tastings later this month!
Written by Sara Lilkas, Marketing Intern 
Rosh Hashanah, which means "Head of the Year" in Hebrew, is the beginning of the Jewish year will be observed September 13
th
through September 15
th.
Rosh Hashanah is one of the two High Holy Days in the Jewish religion (the other being Yom Kippur) and there are many traditions and rituals that take place during the holiday. As with every major Jewish holiday, women and girls light candles on each evening of Rosh Hashanah and recite the Jewish blessing
Leshanah tovah tikateiv veteichateim
, "May you be inscribed and sealed for a good year." One Rosh Hashanah tradition involving food is to eat apples dipped in honey to represent a sweet New Year and round challah bread to represent the cyclical nature of a year. Raisins or apples are also sometimes added to the challah bread to represent the sweetness of a new year in addition to the apples dipped in honey.
Different families have different traditions surrounding the holiday that have been passed down throughout the years. After the traditional apples dipped in honey and challah bread are shared there are many different foods prepared for the Rosh Hashanah celebration. Main dishes can vary depending on what your guests enjoy. Some families enjoy chicken dishes, while others may have a more traditional brisket. Side dishes can vary from matzo balls and other traditional foods (Gefilte Fish anyone?), to other dishes that complement your main dish. There's often roasted vegetables such as carrots and potatoes, but tart foods are generally avoided on this holiday with an emphasis on sweet flavors. As with the apples dipped in honey, sweet flavors are represented throughout the dinner to symbolize the desire for good things in the upcoming year.  One of those sweet side dishes you will see featured in most Rosh Hashanah dinners are tzimmes. There are many different variations of this dish, but they are all delicious! If you aren't sure where to start with your tzimmes here is an
easy recipe
to follow! Apples often appear on the dessert menu during the Rosh Hashanah holiday both because of their symbolic significance and because apples often taste sweeter in the fall. There can be everything from apple cakes, pies, or tarts! It ultimately depends on what your family likes to eat. A fun idea is to have people bring different deserts so there is variety, but it also relieves some of the pressure off the host or hostess to prepare a fabulous meal. For more Rosh Hashanah dinner inspiration check out our
Pinterest board
! We wish all of our customers observing Rosh Hashanah a Happy New Year! L'shanah Tovah!