For a few months now, Price Chopper, Market 32 and Market Bistro customers across the Northeast have been simplifying their lives by experiencing a new, easier way to grocery shop!  Leveraging our partnership with Instacart*, many are clicking online to fill their virtual carts and are having groceries delivered right to their front door.  Delivery has been well received by our customers and we want to thank everyone who has been using the service.  Our delivery service coverage area is expanding regularly!  You can check here to see if we already deliver to your home:
https://www.pricechopper.com/we-deliver
But What's New Now?  Pickup!
That's right.  We are excited to announce that we've recently begun to offer a convenient and affordable 
pickup
option at our Market Bistro location in Latham, NY as another way to simplify that hectic schedule of yours. Learn more about this option at 
https://www.pricechopper.com/pickup
Today (using the same Instacart app used for delivery) you can order your groceries on-line; our Market Bistro employees will gladly do the shopping for you, communicate throughout your order and finish off by loading your items into your car. For just $1.99, this new service will provide the maximum convenience for each and every lifestyle. From the busy soccer mom to the husband that would prefer not to do the shopping, everyone will be satisfied with our grocery pickup experience. Our employees are trained to find the exact product you selected or a comparable item which you may then approve or deny. By downloading the Instacart app you will be able to place your order, track the status of your order, and communicate with your personal shopper. You can chat straight through the app or via text if you need to make a change or forgot to order an item.
Have Fun Shopping
The cutting edge technology of Instacart has provided yet another opportunity to make your life easier and brings back a little fun to grocery shopping.  Whether you choose to stay home or stay in your car – grocery delivery or pickup** will afford you more time with family and friends, to cook the meals you are prepping for, and for some much-needed relaxation! Head on over to
shop.pricechopper.com,
select Market Bistro***, and place your order for pickup. Your pickup shoppers (employees
MaryAnne and Sharon
) are excited to take care of your order and want to become an integral part of your family. You won't be disappointed to see their smiling faces approach your car with your groceries!
BONUS: Through 12/31/18 take $15 off your first Instacart order (of $35 or more) and receive free pickup or delivery with promo code WEDELIVER15 at checkout.
*What is Instacart?
Instacart is a rapidly expanding 3rd party company that has created software for grocery/household item pickup and delivery. By partnering with them we are now able to offer delivery or pickup services to our guests. You can shop online from the comfort of your own home using whichever mobile device or computer that you prefer. Shop all of the products in the store with some restrictions, such as age restricted items like alcohol.
**Remember, Pickup is only available at Market Bistro for now.
***Not seeing pickup as an option? Switch your shopping zip code to 12110 and select Market Bistro.
As winter has come to an end, and we are finally able to escape our homes and hideouts for some sunshine and fun, Price Chopper would like to kick off the warm weather by inviting you to join us at the Growler station. There's lots of fun to be had this time of year, why not let your taste buds in on it too?
Join us for a tasting of the following beers to bring home with you this spring!
May 12th  & May 13th
Far from your average IPA, Big Hundo is an Imperial IPA filled with hops for the ultimate taste of bitterness! Topped off with a heady aroma and dark golden body Big Hundo is the perfect way to hop into your weekend! Sample and enjoy this beer at our Growler Stations the following days:
Friday, May 12

Shopper's World Market 32 (#112): 4-6 p.m.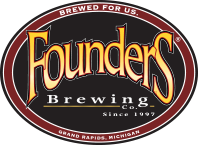 Founders Rübæus is a Fruit/Vegetable beer known for its unique raspberry taste guaranteed to bring flavor! The use of fresh raspberries at all stages of the brewing process make this beer a necessity for the upcoming spring months! Sample and enjoy this beer at our Growler Stations the following days:
Friday, May 12

Saratoga Springs (#158): 12-2 p.m.
Wilton (#39): 3-5 p.m.
Malta (#184):  6-8 p.m.

Saturday, May 13

Shopper's World Market 32 (#112): 12-2 p.m.
Market Bistro (#138): 3-5 p.m.
Malta (#184): 6-8 p.m.
May 19th & May 20th
Paradox Beaver Bite IPA brings the perfect blend of malt and hops creating this tasty Northeast Style IPA. Brewed by Paradox Brewing Company in Schroon Lake, NY Beaver Bite provides a close to home option with a bit of pine character. Sample and enjoy this beer at our Growler Stations the following days:
Friday, May 19

Wilton (#39): 12-2 p.m.
Saratoga Springs (#158): 2:30 – 4:30 p.m.
Malta (#184): 5-7 p.m.
Saturday, May 20

Shopper's World Market 32 (#112): 12-2 p.m.
Market Bistro (#138): 2:30 – 4:30 p.m.
Bethlehem (#159): 5-7 p.m.
May 26th & May 27th
Effortless Grapefruit IPA, appropriately named for the drinking experience it provides, comes from the Saint Lawrence Brewing Company. Effortless Grapefruit IPA is a smooth, hoppy beer combined with a natural grapefruit taste making it the ideal spring time refreshment! Come and sample this beer on the following days at our Growler Stations:
Friday, May 26

Wilton (#39): 5-7 p.m.
Saratoga Springs(#158): 5-7 p.m.
Malta (#184): 5-7 p.m.
Saturday, May 27

Clifton Park Shopper's World (#112): 11:30-1:30 p.m.
Market Bistro (#138): 2-4 p.m.
Bethlehem (#159): 4:30-6:30 p.m.
Cheers. As always, please enjoy responsibly! —
Written by Jon Waiksnoris, Marketing Intern
Written by Sara Lilkas, Marketing Intern
Bags2Riches is back! Bigger and better than ever, this year's game will have more instant winners with chances to win $10,000 in CASH, free groceries for a year and more! Instant win prizes are in addition to the staggering guaranteed $250,000 CASH Grand Prize! The Bags2Riches 2016 Giveaway
[1]
features three ways to play and more than $8,000,000 in prizes and discounts available to be won! You could be well on your way to turning your bags into riches simply by shopping at Price Chopper, Market 32, or Market Bistro stores! In addition to this year's amazing $250,000 Grand Prize, you could be one of two guaranteed 2016 Ford Titanium Escape winners, or a $20,000 shopping spree winner! (And that's only listing a few of the prizes included in the Bags2Riches 2016 Giveaway!) Now are you picturing what you would do with $250,000 in cash? Well to become our 2016 grand prize winner here's what you need to do:
Go to your local Price Chopper, Market 32, or Market Bistro location
Pick up your game board to keep track of your collect to win stickers
Start shopping and earn game tickets!
Now how do you earn tickets? Just like in last year's Bags2Riches Giveaway, for every $25.00
[2]
you spend using your AdvantEdge Card at any Price Chopper, Market 32, or Market Bistro location you will receive 1 game ticket (up to 12 tickets per shopping trip!) Inside each ticket you will find three stickers to play the collect to win game and a possible chance for an instant win, or a PIN to be submitted online at
bags2riches.com.
Online sweepstakes prizes include $10,000 in CASH, free gas for a year and more, so make sure you enter every pin you receive! Once you have collected all the stickers for one prize there are a couple things you need to do. The first is celebrate accordingly (you just won an awesome prize YAY!), second go the to the Guest Service desk at your local Price Chopper, Market 32, or Market Bistro store and ask for a collect to win submission kit, then follow the instructions and submit your claim for verification. Wait there's more! Don't throw away your duplicate stickers!!!! Any duplicates you have can be submitted as part of the Double Up Sweepstakes for an additional chance to win. Submit any ten duplicate tickets by following the instructions on the game board for your chance to win one of three great prizes worth $5,000! Will you turn your bags into riches this year? There's only one way to find out! Tickets can be earned through March 19
th
, so what are you waiting for? Start playing today for your chance to turn your bags into riches!
[1] Please see Official Rules in store or at bags2riches.com for complete game details, prizes available, odds of winning, how to claim prizes. Sponsored by the Golub Corporation.
[2] $25.00 is after the deduction of AdvantEdge savings and coupons, excludes alcoholic beverages, tobacco products, gift cards, prescriptions, stamps, lottery tickets, Tickets to Go, ski tickets, tax, bottle deposits, and all telecom products and services. Other exclusions may apply
With the addition to Growler Stations to some of our capital region stores, we are happy to invite you to tastings throughout the month of July featuring 21
st
Amendment Brewery, Blue Point Brewing Company, and Druthers Brewing Company. 21
st
Amendment Brewery is based out of San Francisco, California and started in 2000 by Shaun O'Sullivan and Nico Feccia. 21
st
Amendment Brewery's goal is to rebuild the culture lost during prohibition, one beer at a time. Blue Point Brewing Company is located on Long Island in New York and is named after the favorite oysters of Queen Victoria. Their goal is to continue to brew beer their fans want to drink. Druthers Brewing Company is located in Saratoga Springs, New York and they are driven by rewarding those who live grandly and honestly with good beer. Make sure to check out their new brewpub on 1053 Broadway, Albany, New York! Ommegang Brewery located in Copperstown, New York was built in 1997 on what used to be a hop farm. Their Ommegang Summer of Love Tour Bus, will make a stop at Market 32 in Clifton Park to highlight their new Hopstate NY American Pale Ale made with hops only grown in New York State! All attendees must be at least 21. Check below for times and locations of these tasting events!
July 17th -21st Amendment Brewery featuring Hell or High Watermelon
4-6pm Market 32 in Wilton, NY 6:30-8:30pm Saratoga, NY (Route 50 Store)
July 18th-21st Amendment Brewery featuring Hell or High Watermelon
12-2pm Malta, NY 3-5pm Market 32 in Clifton Park, NY
July 19th-21st Amendment Brewery featuring Hell or High Watermelon
12-2pm Market Bistro in Latham, NY 3-5pm Slingerlands, NY
July 24th– Blue Point Brewing Company featuring Blue Point Summer Ale
4-7pm Malta, NY 4-7pm Market 32 in Clifton Park, NY 4-7pm Market 32 in Wilton, NY
July 25th– Blue Point Brewing Company featuring Blue Point Summer Ale
12-3pm Saratoga, NY (Route 50 Store) 12-3pm Market Bistro in Latham, NY 12-3pm Slingerlands, NY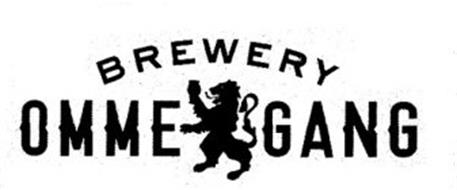 July 30th- Ommegang Summer of Love Tour featuring Hopstate NY
11am-12pm Market 32 in Clifton Park
July 30th-Druthers Brewing Company featuring All-In IPA
3-5pm Saratoga, NY (Route 50 Store) 5:30-7:30pm Malta, NY
July 31st-Druthers Brewing Company featuring All-In IPA
3-5pm Market 32 in Wilton, NY 5:30-7:30pm Market 32 in Clifton Park, NY
August 1st-Druthers Brewing Company featuring All-In IPA 
12-2pm Market Bistro in Latham, NY 2:30-4:30pm  Slingerlands, NY